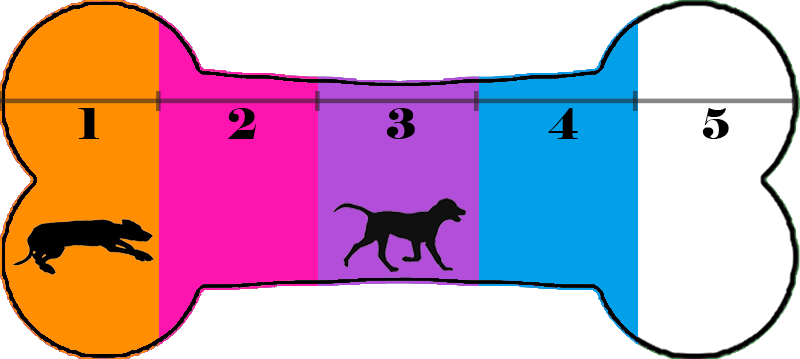 Energy Level 4 - Needs 1 hour of a mixture of off-leash playtime and or mental stimulation every day.
Are you an active person looking for an active dog? Are you looking for a dog to join you on your trips to the river, lake, or beach? What about a pup to take on long hikes or for your daily run, but also a pup who will enjoy a cuddle on the couch? Well I'm your gal! My name is Veela and I'm a 2 year old, 57 lb Shepherd mix who is looking for a family to call my own. I think I'm a lap dog and definitely need a family who will spoil me!
I like to have fun and I have a fair amount of energy, but nothing a couple long walks and some backyard time wouldn't take care of. If I'm spending time in your backyard, you need a fence that's over 4 feet as I can easily clear anything shorter, I also do fine on a 50 foot trolly tie out in the yard.
Look how fast I run!
I would love a doggy friend or two in my furever home, but they should be my size or larger as I have some prey drive and we want to make sure I don't overwhelm anyone, check out me playing with the next door neighbor's dog. My dog friends are setting good examples for me, helping me to understand that when I "sit" it should be for more than a few seconds, and that I should probably cool it on the counter surfing (even though that's where I know the hoomans keep the yummy snacks).
- I am house-broken
- Crate trained
- Working on leash manners
- Love to play with my ball - you can see here!
I'm ready to start snuggling! If you want to be my cuddle buddy apply to adopt me!