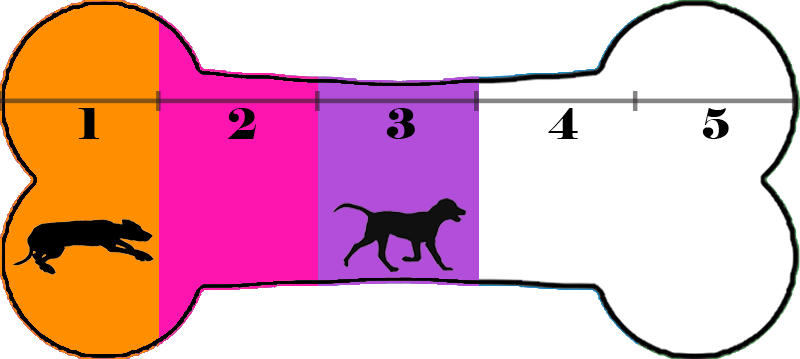 Energy Level 3 - Enjoys walks, mental stimulation, and some playtime.
Hi, my name is Niffler! I'm guessed to be a lab/hound mix and my foster family thinks I am also part boxer. I am estimated to be about 2 years old. I weigh about 45 lbs. I'm a very sweet and smart boy. I've had the amazing opportunity to participate in the Happy Hounds Prison Dog Program and I've learned so much! My handler taught me sit, down, wait, stay, and paw. I also have a great recall. I'm very treat motivated so training is fun. I LOVE to spend time outside in a yard and will even entertain myself with a rope toy, ball, or stuffy. I also enjoy a good bone to chew on. I'm also crate trained and house broken.
Life before OPH and HHPDP was scary. I've been learning to open up and trust people. I have been fostered in a home with other dogs and I would love a fur sibling in my furever home to show me the ropes.
All I need is someone to give me a chance. Once I am comfortable and trust someone I am very fun and loving.
This dog tested positive for heartworm disease before arriving to the rescue. The disease was treated while in foster care. Heartworm disease is transmitted to a dog through a bite from an infected mosquito. With monthly preventatives, the disease is completely preventable. Read about heartworm disease here: here