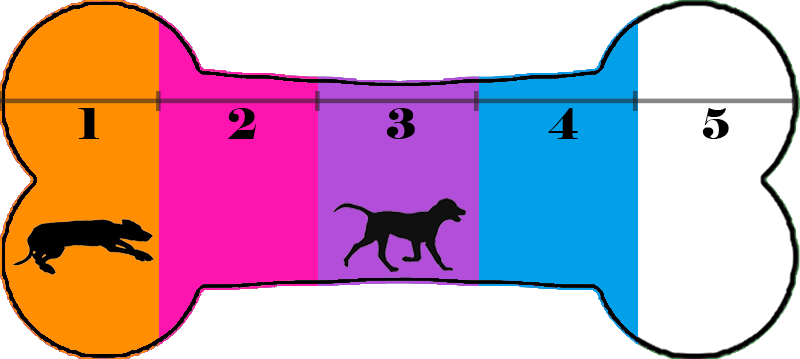 Energy Level 4 - Needs 1 hour of a mixture of off-leash playtime and or mental stimulation every day.
Meet TriceraTop Spin! He has traveled all the way here in search of his new home. Is that with you?
He's very sweet and loves attention. He is doing great with his leash manners and has a little pulling when he sees a critter such as a squirrel. He's such a fun and happy guy!
Treats are now one of his favorites! He is very treat motivated. He loves playing with all types of toys.
He loves to toss them around and runs around like a silly pup. His absolute favorite toy that he LOVES are Nylabones so having a few of these would make his day!!
Click here to see him!
This handsome fella has been working on socialization and continued training will be needed. Because of this, he will need an experienced adopter. Slow introductions to other dogs is a MUST, and he may do best in a home with no other dogs - he is NOT a candidate to attend dog parks.
If your home does have another dog, here is how he has done so far with his foster's personal dog who is smaller than him. He shares his toys, blankets, and even food/water, but this is because he has known him for a long time and has had very slow introductions.
He is working on basic commands such as sit, down, come, stay, give me paw and leave it. He has picked up most of these commands in under 10 minutes… so cool!!!
He's such a smart boy that craves love and attention. He does very well during crate time and has had no accidents in the home. If you're ready to meet this guy, he'll be ready for you! In the meantime enjoy this video of him playing!

TriceraTop Spin is guessed to be a Retriever mix, weighing in at about 60 lbs, and 3 years old. Because he doesn't know his own size, no kids under 12!