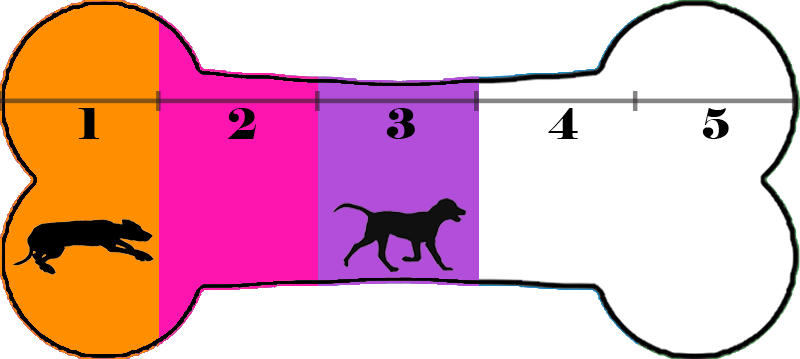 Energy Level 3 - Enjoys walks, mental stimulation, and some playtime.
(っ◔◡◔)っ ♥ Welcome to my page! ♥
💕 I will have to say the Camera does make me look bigger then I am. My foster mom says I am a Terrier Mix (maybe a big Jack Russell?)
🐾 So far this is what I know. My name is Bull Shark. But my friends call me Sadie. I think we will be great friends don't you?
🐾 I'm guessed to be about 10 months old, a terrier mix, a sweet girl and I weigh about 38lbs. But I'm like pint size I'm not a real big dog, I call it lap size, I will fit just right there.
🐾 My foster mom keeps updating this thing called Bio.. So keep looking she will update all kinds of things about me. So apply now you don't want to miss this. IM SO EXCITED 😊 plus there is so much to like about me sometimes words just can't get it right.
🆃🅷🅸🅽🅶'🆂 🆃🅾 🅺🅽🅾🆆 🅰🅱🅾🆄🆃 🅼🅴
- HOUSEBROKEN (At foster's house)
- CRATE TRAINED
- COMMANDS (sit and come - still working on down and stay)
-LOVES CAR RIDES ( I call shot gun)
-GREAT RUNNING BUDDY( needs to learn to stay in her lane)
-LEASH (walks ok on but still pulls a bit so still needs some work)
-LOVES THE OUTDOORS(would be great for someone that likes to walk and go on trails with)
-WOULD BE OK FOR AN APARTMENT (But my adopter should be active)
- DOG FRIENDLY (With dog's I have meet)
- CHICKEN 🐔 FRIENDLY (one got into my foster back yard I barked at it but it didn't want to play so I found him boring as my foster mom put him back in the right yard)
-KIDS AT MY FOSTER (9 and older) Click here.
-AMAZINGLY LOVEABLE
-ADORABLY CUTE 😍
-IM STILL A PUPPY( Need boundaries and learning them fast, but I'm doing great in my training)
- BEST OF OF ALL (loves belly rubs and lots of attention)
🐾 I found I have 2 fur sisters and 1 fur brother bigger then me at my foster's we get along great. Also found lots of chew toys as you see me spreading them around checking some out. Click here.
🐾 See don't I sound wonderful? I so want a forever home 🏡 is that with you? Please don't forget to apply and let's get our family started.