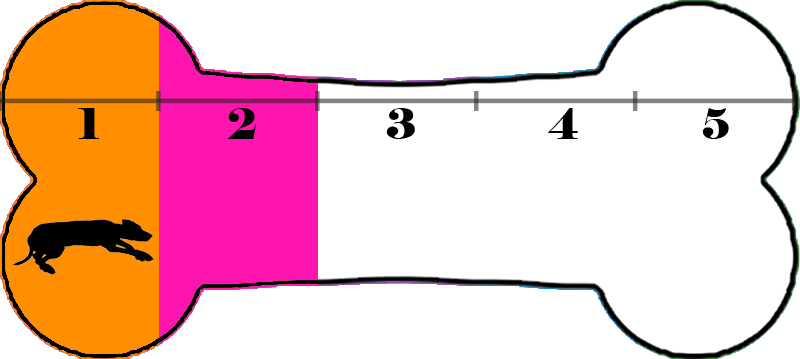 Energy Level 2 - Likes to go for short walks but mostly is a lounger. Does not play much.
Hi there!!🌷🐾 My name is Barbie! I'm a lab mix, approximately 3 years old, and I weigh about 45lbs. I just finished raising my latest litter of 11 puppies, and now I'm looking for my forever family 😊 If you think I might be a good fit for your family, please fill out an application today!
I'm a very gentle, low-energy girl that loves to lounge and absolutely loves belly rubs! I've had a rough life and I'm looking for someone to spoil me 💞
*I'm crate trained…my crate is my safe space, I sleep in there, eat in there, and lounge in there! Although I am learning to be more social!!
*When lounging, I prefer a dog bed at my foster mom's feet!
*I'm house trained, waiting until I'm taken outside to potty!
*I'm treat motivated, especially for anything bacon flavored or for chicken jerky strips 🤗
*I'm learning to walk on a leash…I'll follow, but look to my foster mom to guide.
*I'm somewhat interested in stuffed toys (I have a stuffed monkey that I love 💖).
*I like kids…the sounds of them talking and laughing, and when they give me belly rubs and pets!😍
*I need slow introductions to high-energy dogs, but get along well with my two furry foster sisters.
*I do okay on car rides, but it isn't my favorite thing, so a crate is definitely recommended.