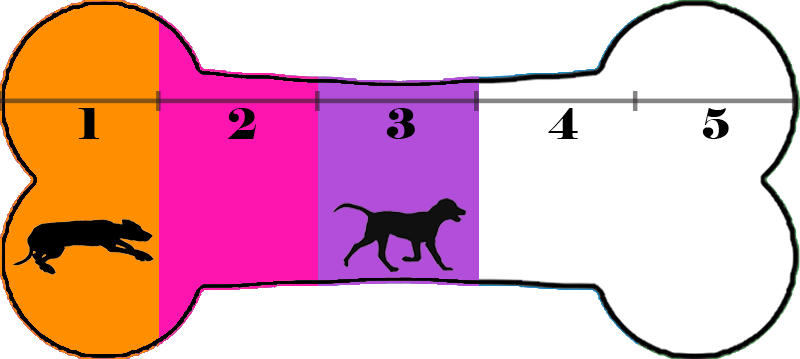 Energy Level 3 - Enjoys walks, mental stimulation, and some playtime.
If you're looking for an active dog who also enjoys a good snuggle, then I'm the girl of your dreams! My name is Serviceberry and I am a Weimaraner mix. I am a little over a year old and weigh 50 lbs. After spending two weeks in boarding, I made the journey from Anderson, SC to Herndon, VA where I live with my foster mom, her three kids, and my new playmate, Porter who was rescued from OPH two years ago.
How would I describe myself? My foster mom says I am sweet, calm, and eager to please. There's nothing I like more than a game of fetch and running around with Porter (want to see for yourself? Click here and here.)
Since moving up north, life has been good. I get along great with other dogs and am also good with kids. In fact, the kids I live with will fight over who gets to play with me and have me in their rooms! I am crate trained, love to ride in the car, and never had a toy or treat I didn't like. Although I can walk on a leash, I tend to pull on it but we're working on that.
Do you like what you see? If you're in search of a fetch partner and snuggle buddy, then look no further — I'm the girl for you. So what are you waiting for? Fill out an adoption application today. I can't wait to meet you and be part of your family!