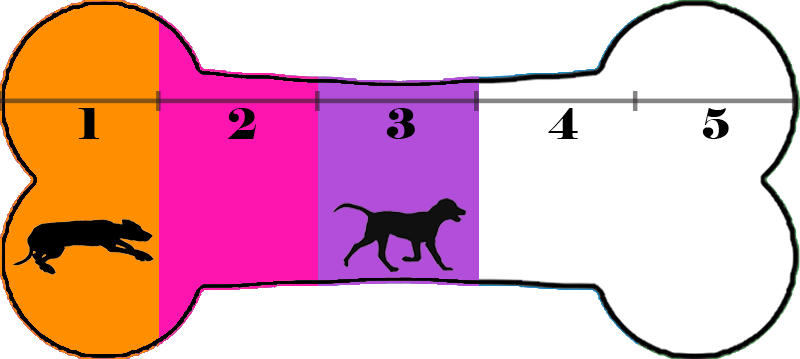 Energy Level 3 - Enjoys walks, mental stimulation, and some playtime.
Callery Pear AKA Fudge is an incredibly sweet and adorable black and tan scruffy, Dachshund-terrier who is about 1 year old and 23lbs.
Callery Pear is a sweet, young, silly boy who loves to play and cuddle. Like most terriers, he is a bright and inquisitive soul, enjoys sniffing the yard and chasing birds and squirrels 🐦 🐿.
Like most young dogs, Callery Pear thrives in structured enviroments. He is looking for someone to focus their time on him. An ideal home would look like: teenaged children/no children, only pet in home, time to play, time for cuddles, and providing structure in his life. This little guy is a sweet boy who needs a friendly and firm parent who will take him to basic obedience training and focus his/her time on him.
While he knows basic commands such as "sit", his name, "come", and "crate", he is at the perfect age to expand on these training foundations. He has not had any formal dog obedience training and would benefit from group classes with his parent or family.
Callery Pear is one of his foster mommy's favorite fosters 💕-- if she had room for another, he would never leave.
If you're looking for a dog with a sweet and sunny disposition who is house and crate trained, look no further, Callery Pear is your boy!
Watch videos of CP here:
Pool time
Callery Pear playing with Schnapps and Kai
- best in a home with older children (teenaged) due to reported history of resource guarding over food/toys, and things he should not have (examples given food/plastic, trash). Will trade items for treats!! Behavior not observed in foster home!!
- house/crate trained
- perfect size for apartment or single family home
- friendly with other dogs, but would do best being the only dog in home, or dogs similar age and playful.
- excellent leash manners and does well on hikes
- LOVES squeaky toys and is very food driven
- playful, silly, and loving
- typical terrier--chases squirrels, birds, and cats