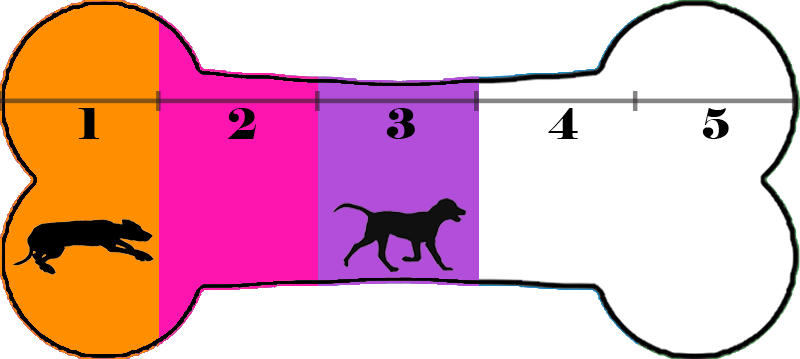 Energy Level 3 - Enjoys walks, mental stimulation, and some playtime.
Hi!
My name is Brother Gerardo aka Frankie, I am believed to be a Husky/Lab mix, 5 years old, and approximately 44 lbs. My horoscope sign is Libra, I was born on 9/30/2017. I am smaller than everyone expects me to be in person. What can I say I am cute and loveable! I am so unique, I have heterochromia (like Max Scherzer) with one blue and one brown eye! I love belly rubs, head massages, play with squeaky toys, walks with my dog buddies, and cuddle next to you.
Attributes:
- Potty trained (I do my business outside)
- Crate trained (I may whine a bit, but I then settle down with a treat and my favorite toy)
- Knows basic commands (Responds better to "here" better than "come" and knows "sit")
- Working on leash training (I pull a bit wanting to explore surroundings. Dogs walking on a leash make me nervous, I am redirected by crossing the sidewalk to the other side or we make a U turn)
- Dog friendly (I do not have issues walking with leashed familiar dogs, slow introduction, once comfortable I like lounging next to my dog buddies)
- Tolerant of cats
- Good with children
- Affectionate (I will follow you, be next to you, and show you how much I love you)
- Outdoorsy (Love sunbathing! A fenced yard is best for my needs)
I am looking for my forever home with a family that is loving and patient. I need time to trust outside dogs mean no harm. I am intelligent and a fast learner. All I need is an opportunity to show you what a great catch I am. If you are in search of your best friend and cuddle buddy, look no further! Apply now!
This dog tested positive for heartworm disease before arriving to the rescue. The disease was treated while in foster care. Heartworm disease is transmitted to a dog through a bite from an infected mosquito. With monthly preventatives, the disease is completely preventable. Read about heartworm disease here: Read more about heartworm disease here here