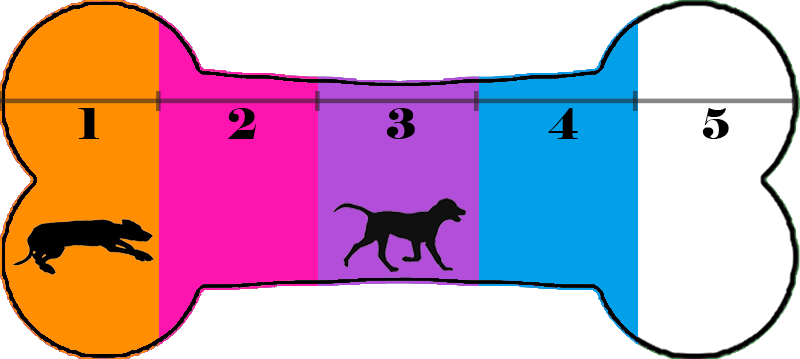 Energy Level 4 - Needs 1 hour of a mixture of off-leash playtime and or mental stimulation every day.
Hi! My name is Rose Quartz! I'm a sweet girl and guessed to be a shepherd mix, around 2 years old, and about 56 lbs.
I really enjoy hanging out with Foster Mom and Dad. Foster Mom plays ball and gives me treats when I learn new things, which I love! Foster Dad loves on me for just being me and I love to snuggle him. I have learned in just a few days to crate myself, and hang out in the crate with not much fuss.
Some pawsome things about me:
* I love my crate - I will put myself in there when the doors are open. I will also eat and play with toys in the crate!
* I know how to sit and am learning other useful commands - I need reinforcement but I learn quickly!
* I need some help with my leash walking skills, but so far I've been doing well - however, a fenced-in yard is what works best for me
* I play well with my other doggo friends!
* Even though I'm 2, I have lots of puppy energy to work off :)
* I would do better with respectful 12 and over children (may be flexible)
* I love to greet you
* I love belly rubs and going for walks
* No cats in home, please
I've been quick to make friends with all the humans I've met and hoping that I can find my very own home soon! Apply to adopt me today!