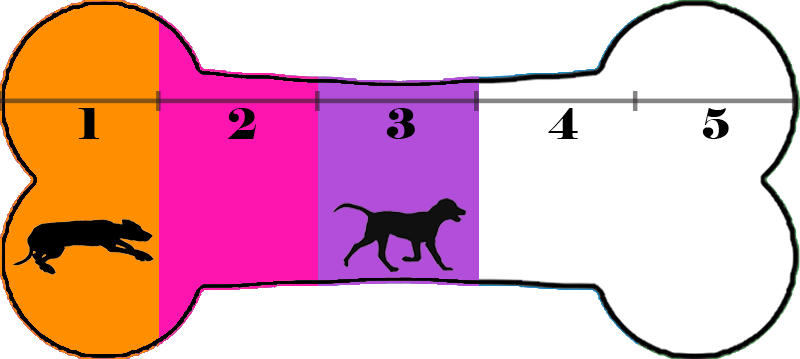 Energy Level 3 - Enjoys walks, mental stimulation, and some playtime.
Hi, my name is Bismuth AKA Bizzy! (Located in Midlothian, VA). I'm a shy but sweet girl and guessed to be a 3 yr. old, 45 lb. shepherd mix!
Click
here, here, here, here,
here, here to see me in foster care. Click here and here to see me having fun in water!
I am house trained, crate trained and know "sit."
I seek affection after warming up to a new person. Once I trust you, I'll greet you with a happy tail, wiggle butt, and kisses. I like to be with you to cuddle on sofa, receive belly rubs and ear scratches.
I need a patient owner that's willing to give me time to blossom, then I promise to love you forever.
I'm realizing I like toys, even the squeaky ones.
I love playing with the other dog in my foster home. We love to chase each other and play tug-a-war in the back yard. My foster mom says I would benefit from a confident, playful dog in the home and a fenced in yard.
I chase foster mom's cat so maybe a home with no cats? 😿 I do take redirection well so foster mom is not sure if I could be taught to respect kitties.
I enjoy walks and hikes, and don't pull AT ALL. I am the easiest dog to walk. My foster mom thinks I'll do well both in and out of the crate. Did I mention I'm the best coworker at home? I don't make a peep! Foster mom has only heard me bark a few times when playing with her dog.
I enjoy rawhide bones and frozen kongs. I'm also good girl with baths, grooming and getting nails trimmed.
I'll need a kid-free house - I love a quiet home. I mean, who doesn't? I have NEVER shown any signs of aggression or even growled. I'm very afraid of kids. My foster mom thinks I was mistreated by kids in my past.