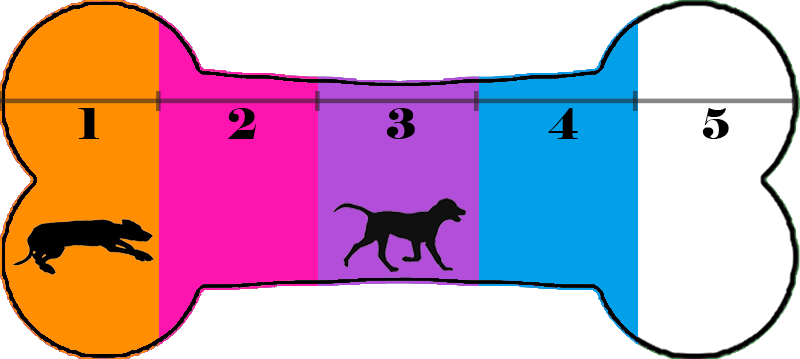 Energy Level 4 - Needs 1 hour of a mixture of off-leash playtime and or mental stimulation every day.
Hi, my name is Doodle! My foster Mom also calls me Doodlebug. I'm a sweet shy boy and guessed to be about a 2 year old lab mix. I currently weigh about 52 lbs.
Click here, here, here and here to see me in foster care!
Why am I just looking for my forever family now you may wonder? That's easy to explain! When I arrived to OPH I was scared of SO many things. My foster Mom saw my picture and knew that I just needed a chance to find out what love was and how good life can be. I'm still working on the whole trust thing, and it is taking me quite awhile to decide that I am safe.
I do have some unique needs that my foster family feels is not negotiable. See, some things might startle me still so I need to be in an environment where I am safe so....
~ I must have a fenced in yard. It does not have to be large but the fence must be secure.
~ I also need another doggie friend. I LOVE to play with other dogs and need a doggie friend to continue to learn and grow. I seem to gravitate towards female dogs that are 30-45 lbs before other dogs.
~ I need a crate. It's my safe place, I need to know I can go there and relax if necessary. A bed in there would be nice too!
~ I need someone patient. I'm not going to be a wiggly butt who runs up to you when we meet.
~ I need toys. I love toys. Love them. I like to run around and play with them all day long.
~ I need time. I need time once I'm in your home to understand you are as nice as my foster family and that I am safe, loved and how things will work here.
~ I need a house with no young children, they are too unpredictable with noise and movement and that will scare me.
I'm really a lovable pup who just needs a chance to settle in with my forever family to help me overcome my past and learn to trust.