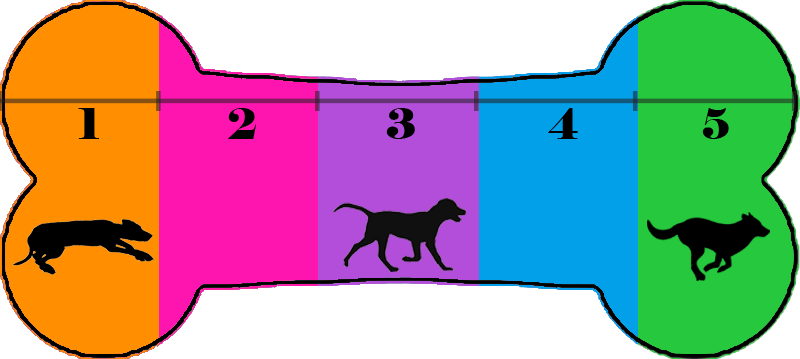 Energy Level 5 - Needs 3 hours of a mixture off-leash playtime and mental stimulation every day rain or shine.
My name is Chambord but I respond to Charlie. I'm guessed to be a lab mix, around 1.5 years old, and weigh about 59 lbs. My right leg is wonky because I broke it when I was younger and it didn't heal right. So far it doesn't slow me down at all, but that could change in the future. OPH knew I was still worth saving, even with my "disability," so here I am!
Here are some awesome things about me:
- I am housebroken
- I am crate trained
- I know sit, down and stay, but sometimes I need persuasion to do them with a treat
- I am working on the command come
- I love to play with other dogs
- I love the car. I hop right in and I am a great passenger
- I am working on my leash training! This is a work in progress and I will need a family committed to helping me grow
- I enjoy being the neighborhood greeter and saying hi to people and kids. I do come in hot though and can be a little a jumpy
If I'm allowed to, I can contribute to many of the chores around the house too!:
- I will clear your yard of all those pesky squirrels that get in the bird feeder
- I will help you empty the household trashcans by eating the contents
- I am great at prewashing dishes on the counter, before they go into the dishwasher
- I will keep the shrubs pruned
- And I will make sure you keep fit because I need lots of exercise
While I work on continuing to learn manners, I'd do best in a home without young children. If you give me the exercise I need and reinforce the great obedience training I've received, you will have a loving, willing and devoted companion to add to your family. I am looking for my furever home! A family that understands I still have a lot of puppy energy and tendencies and need guidance to be the best dog possible! Apply to adopt me today!