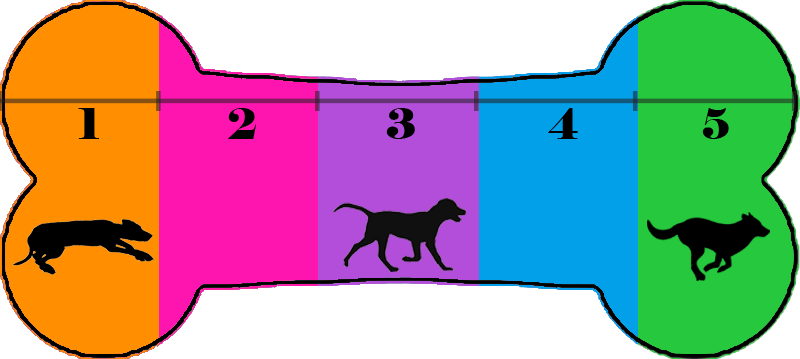 Energy Level 5 - Needs 3 hours of a mixture off-leash playtime and mental stimulation every day rain or shine.
Hi! My name is The Remarkable Foon in honor of the author, Dr. Suess', birthday! My foster mom calls me "River." I'm a sweet girl and guessed to be a 1 year old retriever/hound mix, but my foster mom and all of my neighborhood friends believe I am still a puppy. I currently weigh 48 lbs.
I am the happiest dog around! I am constantly smiling, both with my eyes and my mouth. My tail is always wagging :) I love people and am great with other dogs! I want to be wherever you are. I plan on following you all around, playing with you, giving you kisses, and sitting on your lap. I have a lot of energy and I don't want to sit down much, but I am still growing and learning!
I do not have much training as of right now, but I do learn pretty quickly! I am mostly potty trained. I am learning basic commands such as "sit" "paw" "down" and "no" right now, but I am just so happy I can't keep still for that long! I do mouth quite a bit. I am not aggressive, but I bite a lot as a way of playing and don't always know when to stop. I do all of the puppy things, including having TONS of energy, using my mouth to show affection, getting into things to see what I can and cannot do, and being clumsy. I am quite silly, and extremely cute.
I would do best with a yard, particularly fenced, as I have lots of energy that I would love to get out. I currently live in a city rowhome and although I am happy here, my foster mom knows I would be happier where I could run free.
I want to make sure that I go to my forever home that is willing to go through training with me and be patient. I act very much like a puppy in that I have tons of energy, get bored very easily, need to run around and be stimulated constantly, and get into things I know that I shouldn't because I want your attention. I like to pick things up and run away so that you chase me. I will love you so much, but I will need your patience and guidance to make me the best dog for you :)
I am named after The Remarkable Foon, an animal from the book 'If I Ran the Circus' who eats sizzling hot pebbles that fall off the moon. I am making my way north in search of my new forever family. Let's share our favorite snacks - Apply today!