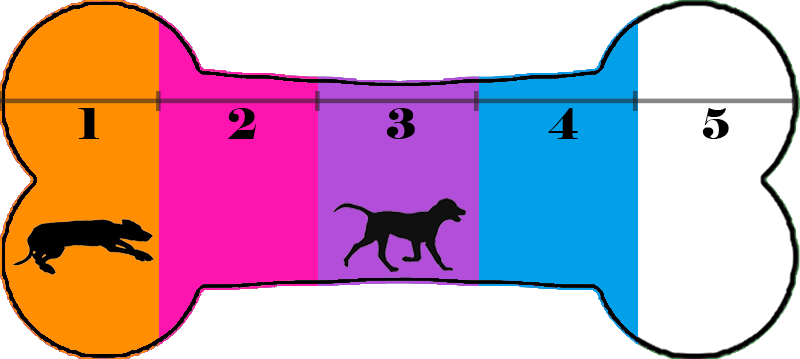 Energy Level 4 - Needs 1 hour of a mixture of off-leash playtime and or mental stimulation every day.
Hi! I'm Cassowary. I am named after the Cassowary, a dinosaur bird that is native to the tropical forests of New Guinea.
I'm a very sweet, playful girl and guessed to be a 11-month-old mix. My foster mom likes to call me Happy because I am always in a good mood, and I will probably put you in a happy state of mind. I currently weigh 45 lbs. I am a happy energetic girl, I would love to go on long hikes, camping and back yard fun with my family. I am great with humans and dogs, but I think I would be too much for little kids because I can get excited easily. I love meeting new people, and dogs, watching the deer in my foster mom's backyard. I am a very gentle player. My foster mom thinks I'm close to perfect!
So far in my foster home, I am…
- Good in the crate; I will walk right into my crate and relax BONUS: I don't make a peep in the crate
- i know basic commands such as sit, paw and down
- Doing all my business outside; I will ring a bell at the back door when I need to go outside
- Happy to meet all people….even giving some hugs and kisses
- I love taking walks to burn off some of my energy
- I sit for my meals
- Love playing with my toys and chewing on bones
- I would love to go on hikes, but I could use some leash training
- I will sit nicely in front of you if you have a treat in your hand. I am learning how to gently take treats, especially small ones
Click here, here, here, here, here, and here to see me in foster care.
I am in search of my new forever family. Is that you? If so, apply today!