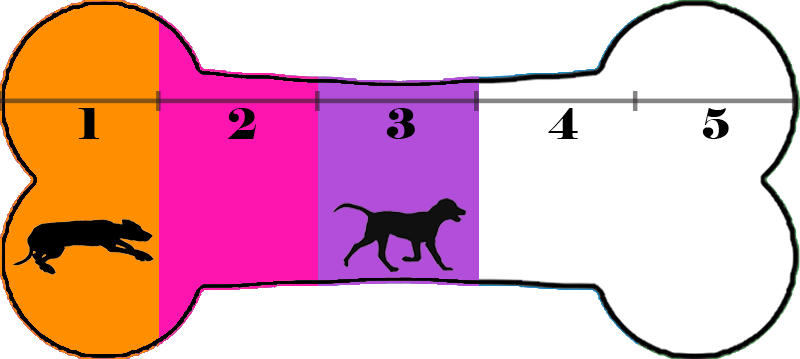 Energy Level 3 - Enjoys walks, mental stimulation, and some playtime.
Meet Gene (Tuxedo Pups)! 🎩
This litter of puppies are named after actors who were famous for wearing tuxedos.
Gene weighs 7 lbs and is 9 weeks old and is estimated to be 40 lbs as an adult, so a small to medium size pup. His sweet mother is a little lady at 13 lbs.
Gene loves to be cuddled and will give you kisses. He loves to run around outside than take long naps.
He is learning lots of new things every day:
🔹️How to climb stairs
🔸️How to play with older dogs
🔹️How to sleep in a crate
🔸️How to potty outside
🔹️How to play fetch
🔸️Which toys he likes the best: Balls!
🔹️That treats are so good!
Gene is ready to find his family, could that be with you? Fill out his application soon, he will not be available for long.
See us in action here:
Pups at play
I'm searching for...
* Someone who won't leave me home alone for more than 4 hrs, at least not until I am older. The older I am the more I can stay home alone. I just don't want you to get mad at me if I have accidents or chew things I'm not supposed to when you leave me for too long. I'm a puppy, so I get bored quick and when I'm bored I could get in trouble.
* I need someone who knows how important it is that I don't go to public places until I have all my shots. I will only have 2 of my required 3 shots when I go home. So since I am not fully vaccinated yet, I could get sick. My foster mom will explain in more detail if you choose me.
* I am looking for my forever home, not my for right now home. So as I get bigger I need someone to teach me how to be the best dog I can be. My mommy has taught me a lot, but I am young and still learning. You may want to teach me some new tricks like sit, stay, etc. My foster mom says professional training will help me bond with you. That sounds like fun!
* I saved the most important for last. I am hoping my new mom or dad will snuggle with me, play with me and love me forever and ever!