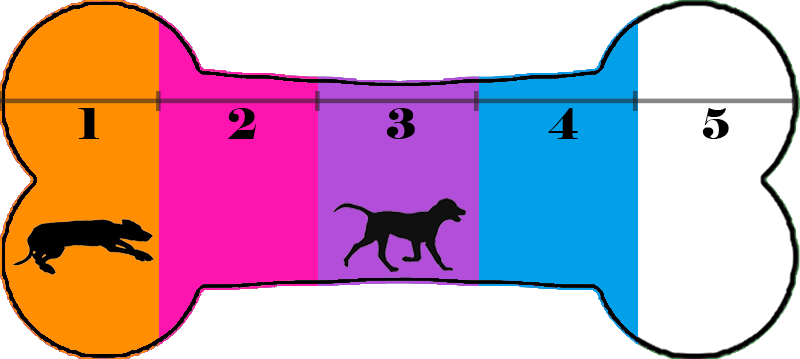 Energy Level 4 - Needs 1 hour of a mixture of off-leash playtime and or mental stimulation every day.
Hey there, my name is Aye-Aye!
I'm named after cute highly specialize lemur in the Rainforest. I'm a friendly single gal looking for an active adopter with a fenced yard since I love spending hours outside soaking up the sun and running around with a toy to entertain myself. I also love long walks, belly rubs, snuggling on the couch, and scrambled eggs for breakfast.
Are you looking for an exercise buddy? I'm your girl but don't let my energy level scare you, I can entertain myself! I love my meals in an IQ treat ball and can occupy my time showing off for you with the zoomies in our yard! Click here, here, and here to
see me in foster care!
I'm a lab mix about 50 lbs and thought to be about 2 years old. I have very cute ears that are a specialty as they make me unique.
More about me:
- Crate trained, wire crate
- House trained
- Very food motivated, even ice cubes
- Loves car rides
- Knows to sit, down, and high five/shake
- Loves all dog toy, chew toys & playing fetch
If you are a water person, I love jumping and running in the river to play around so bring on water adventures or a pool, I'm very trainable.
I might be best as an only dog as I think everyone should love me but to my heartbreak my excitement for dog friends results in them finding me annoying and I'm not really good a catching the drift that I'm a bit of a rough player because look at me I'm so cute but misunderstood.
My foster family adores me but their older furry kid not so much.
I am named after the the aye-aye, is a species of lemur found in the rainforests of Madagascar and is the world's largest nocturnal primate. I'm making my way north in search of my new family. Is that with you? If so apply today I won't be available for long.