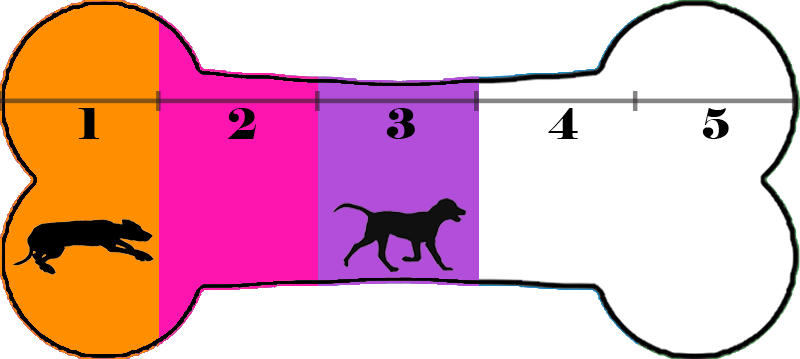 Energy Level 3 - Enjoys walks, mental stimulation, and some playtime.
Menudo is a super cute, sweet, loving, friendly, happy dog. He, is guessed to be a 2 year old retriever mix and currently weighs about 32 lbs. He if affectionate and will come over to you and put his head on you or lie against you and go to sleep. If you like sleeping with a dog, this is the pup for you! He likes to spoon! He loves belly rubs and toys and sits and lies down nicely for a treat. He is house broken, heartworm negative, and a real charmer. He has some atrophy on his right hind leg but that doesn't stop him from being happy, jumping up on the couch to watch TV and snuggle with you, and going for a walk. He is getting stronger and more playful as time passes. He has been fabulous with the foster's 3 cats which are in her office with the dog while she teleworks. He wants to be the cats' friend and has not attempted to chase them so far. He has always slept through the night with his current foster. He really is a loveable pup and is ready for a new family!
He is named after Menudo, a traditional Mexican soup, made with beef tripe in broth with a red chili pepper base. He is sweet blend of cute and happy and he made his way north in search of a new family. Is that with you? If so apply today he won't be available for long.