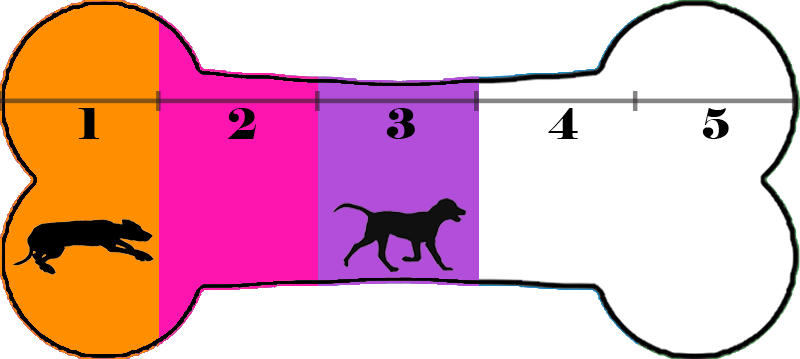 Energy Level 3 - Enjoys walks, mental stimulation, and some playtime.
Hi! My name is Empanada (aka Ellie)!
I'm guessed to be a 9 month old, Hound x Shepherd mix (although foster Mom sees a lot of GSP in me), and I currently weigh about 25ish lbs. I was shy when I first came to OPH, but I have learned so much since I came on May 6th. Check out how good I am! 😍
Click here to see me in foster care!
Some pawsome things about me:
🐾 Working on learning basic manners
🐾 Working on learning house manners
🐾 I am super smart and love to please
🐾 Sometimes I like to hear myself talk since I have hound in me
🐾 I love to go for walks
🐾 I love to be by my people and snuggle
🐾 I am doing pretty good with house training
🐾 I don't love to go into my crate, but once I am in I settle down almost immediately
🐾 I am good in my crate over night (7-8 hours)
🐾 Since I still have a lot of puppy in me, I'd prefer to go out every 2-3 hours during the day
🐾 I've played well with cats
🐾 I've played well with dogs
🐾 I love to meet new people
🐾 I am learning not to jump up on people
🐾 I am go go go go, so I will need a family that can provide mental and physical stimulation
🐾 I know sit
🐾 I am super sweet and friendly
🐾 I love to give kisses
🐾 Still getting the hang of toys
I was named after empanadas, a Spanish or Latin-American pastry turnover filled with savory ingredients that are either baked or fried. I'm a sweet blend of cute and happy and I came a long way up north in search of my new family. Could that be with you? If so, apply today!