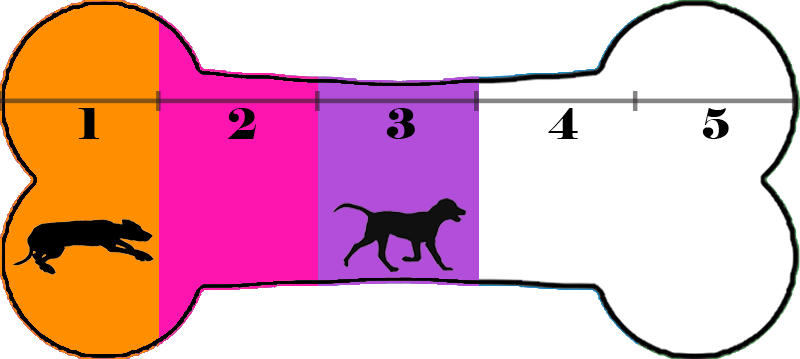 Energy Level 3 - Enjoys walks, mental stimulation, and some playtime.
Hi, My name is Quesadilla. I'm a spaniel mix. I am a sweet boy, about 1 year old and about 18 pounds.
Click here to see me in foster care!
In my foster home I have shared:
* I am liking my crate better, especially with a kong filled with frozen peanut butter and some background music. It may take me some time to settle in, but then I am usually quiet through the night.
* I have been doing most of my potty business outside. A couple of accidents but I am getting in the grove now.
* I need some time to learn about new people and places. Once I feel comfortable, I will come to you for pets and treats. I will feel most comfortable in an adult only home.
* I like to cuddle and get belly rubs while watching tv.
* I like my beagle foster sisters. They are older girls about my size, so I am gentle with them.
* When I greet you , I tend to get excited and jump up on you. A home with older and taller humans is a must.
* Foster mom is working on teaching me how to sit, I think I am getting it, I need some more practice.
* Foster mom could tell I was nervous when I got off the transport van and made sure I was leashed well. Thankfully she has a fenced yard to help keep me safe. I will run after squirrels and bunnies.
* I like to play with squeaky balls in the fenced yard.
* I am learning about stuffed toys and the crinkle ones seem to be my favorite right now.
* I am learning to walk on a leash.
If you have dog experience and think you would like to adopt me, please put in an application today.