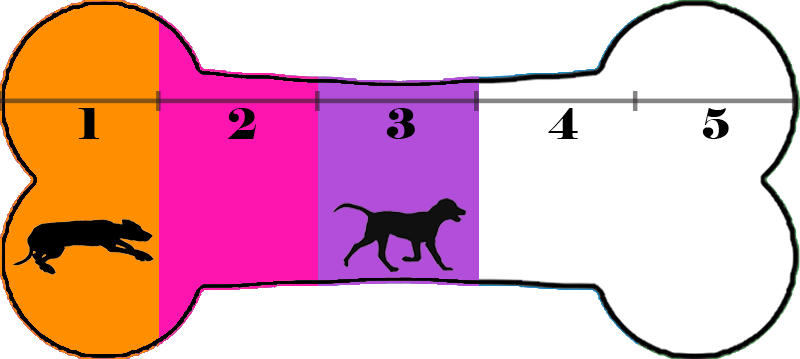 Energy Level 3 - Enjoys walks, mental stimulation, and some playtime.
Hi! My name is Huevos Rancheros aka Shimmer. I'm about 35lbs and roughly a year and a half old. Click here to see me in action!
Here is what my foster family has learned about me so far. Check back for updates!
* I seem to be house and crate trained.
* I love to run around the yard and chase toys.
* I love to chew on bones.
* I'm very friendly and love to give kisses!
* I'm doing great with the other dogs in the house. I'm trying to convince them to play with me!
* I have the cutest bark ever - I sound like a seal!!
* I am doing very well in my crate at night. I only fuss for a minute or two and then go right to sleep.