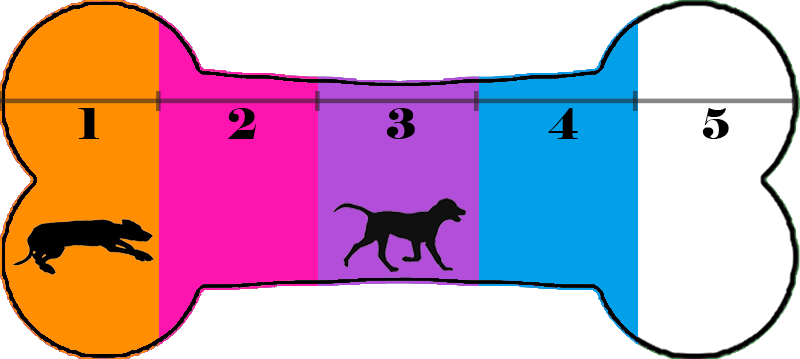 Energy Level 4 - Needs 1 hour of a mixture of off-leash playtime and or mental stimulation every day.
My name is Minnie Kosovo and I just arrived to OPH all the way from Kosovo.
I'm guessed to be a terrier mix of some sort- a true mutt. I am 8 months old and I currently weigh about 25 lbs. I probably still have a little bit of growing to do.
Click here and here to see me in foster care!
You can also see me in action on TikTok @Walterpuppup
I'm a smart girl and the other dogs in my foster home are showing me the ropes. I walk well on a leash but can be shy at first when meeting people. Sometimes men can scare me, causing me to bark and run in circles to get away. But if they are calm and have treats I warm up to them quickly.
I love, love being outside and playing in the yard. So a fenced-in area would be ideal for me. I am definitely still a bit of a puppy. I have bursts of energy when I want to play but I do also eventually settle in. I can be pretty goofy when I have puppy zoomies, and I make my foster laugh at my antics. It will be important for me to have plenty of toys to chew on and people to play with, so I don't find my own stuff to chew.
My foster mom says that I am a work in progress. She also says she is impressed with my gentleness with the other little puppy in the house and that I am a really good girl.