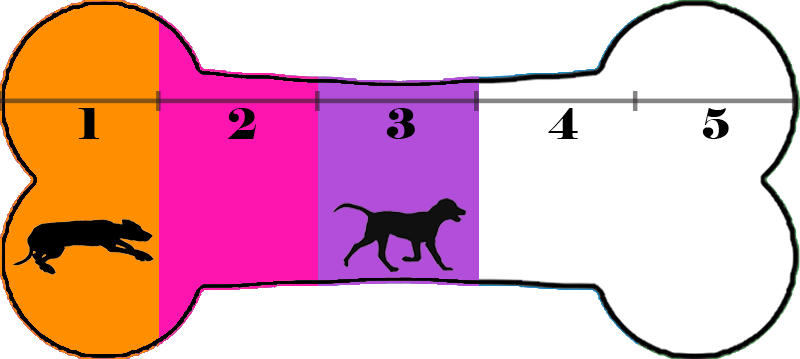 Energy Level 3 - Enjoys walks, mental stimulation, and some playtime.
Hi. I am Carnitas, the three legged dog, and I have bunches of love to bring to your home. I'm around 30 lbs, about a year old, and probably a shepherd mix. My rear right leg was amputated due to injury, but I don't let that slow me down – it just makes me a little clumsy! My fosters call me happy go lucky and sweet, and say that what I lack in grace, I make up for with a beautiful soul.
Here are some pawsome things about me:
- I only have three legs, but get around pretty good!
- I am housebroken and crate trained
- I am such a very playful and happy girl
- I love other dogs but would do best with one(s) that love to play and zoomie like me
- I am pretty chill in the house, but store up my energy for when I get outside, so I'd love to have a home with a fenced yard so I can get my zoomies out
- Babies and toddlers might not be best, since I'm not graceful and can knock them over accidentally
- I love to snuggle and get pets and scritches
- I love to chew so make sure I always have toys and especially antlers available
Because I only have three legs, some things are a little tougher for me. First – I don't sit. I just fall over when I try that – so it's either lay down or stand up. Second – Since I've only got one back leg, it's hard to hold myself up on slippery floors – so smooth tile and hardwood floors aren't my friends because I slide and fall over. Carpet or rough tile are much nicer for my steadiness. Third – Fewer stairs are better. I can get up and down okay, but sometimes lose my balance and fall. So it would be really awesome if you don't have a bunch of them that I have to climb alot. And lastly – I love outside because I can run unobstructed, so I'd really like a great big fenced yard!
I'm really excited to find a home with people who will love me and take really good care of me. I'll pay you back with kisses and snuggles!