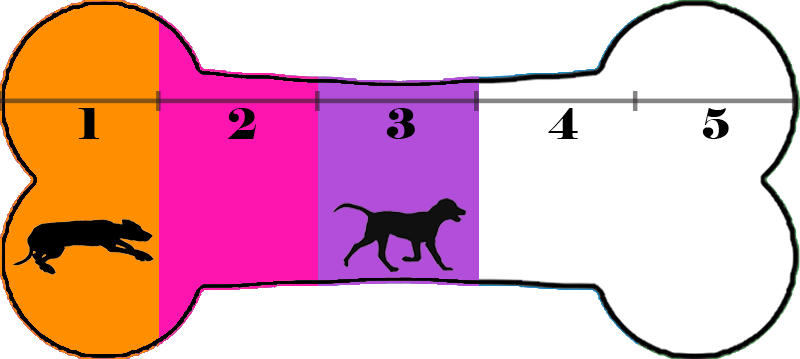 Energy Level 3 - Enjoys walks, mental stimulation, and some playtime.
Hi! My name is Greenland Shark and I'm an 11-month-old Heeler mix.
Click here, here, and here to see me in action!
Want to know more about me? Read on!
- I'm a smoll boy - I only weigh 20 lbs!
- I am crate-trained and truly love spending time in my crate - it's my safe space!
- I'm potty-trained on pee pads indoors - I'll try the outdoors when I gain some more confidence
- I sleep through the night in my crate without a peep
- I am so so so gentle
- When I get spooked by loud noises (like my foster mom's vacuum!), I will chill in my crate
- I'm getting braver with new experiences every day! Right now, my favorite things are: plush toys, hard bones, and treats... I always get treats from my foster dad
- I'm very quiet and my foster mom has only heard me bark once
- I like to graze on my food throughout the day so please leave a bowl of food out for me... who doesn't like to snack?
- I LOVE naps - I take multiple naps in my crate throughout the day while my foster mom works from home
- Give me some time to warm up and I'll show you that I'm a total wiggle butt who also loves to snuggle <3
I am searching for my forever family. Is that with you? If so - apply today, I will not be available for long!