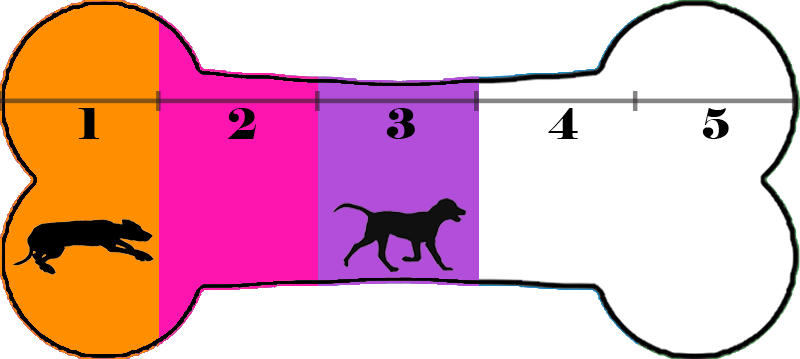 Energy Level 3 - Enjoys walks, mental stimulation, and some playtime.
Hi! I'm Gobi….named after the Gobi Desert.
Check out my ears, aren't they amazing!? I can hear just about everything! I'm a very sweet and energetic pup. I am guessed to be about 5mos old, weigh about 30 lbs now, and am a Hound mix . My foster mom thinks I have some cattle dog in me due to the coloring on my face and feet. I am an active pup so I would do well with an active adopter who will keep me busy….take me on walks/runs and hikes and teach me new commands.
I just arrived but so far in my foster home, I am…
- very friendly and playful with dogs and humans
- food motivated. Since I'm food motivated you can use that to your advantage when training me.
- quiet in the crate
- a bundle of love, and I would love to be your hiking buddy and then cuddle up with you on the couch
- like watching geese, it's like my own personal TV
- I will make you smile with my puppy-like movements
- VERY playful…I am still a puppy after all! Since I'm so playful I would be best with kids over 12 years old
- I am sure to grow into my paws; I might get to be 55+ pounds
- learning commands….starting with "sit".
- I have an amazing recall
- happy to meet all people...even giving some hugs and kisses
My foster momma says I have pretty good house manners and am doing well with my potty training.