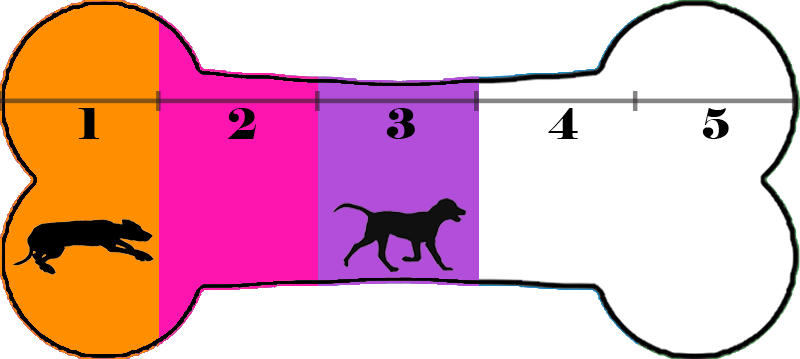 Energy Level 3 - Enjoys walks, mental stimulation, and some playtime.
Hi, my name is Candy and that's the perfect name for me because I am a very sweet girl! I was thought to be pregnant when I first arrived at OPH but guess what - no babies for me - yay! Now I'm ready for a home of my own. I'm thought to be a Shepherd mix about 1-2 years old and I currently weigh about 50 lbs. I love being in my foster home with foster mom and dad and their 4 dogs that range in size from 14-54 lbs. While I do fine with the smaller dogs in the home, foster mom says I don't seem to quite know how to play with them as I will bump them with my nose to try to get them to run. We did just add a new small foster dog to the home and I'm doing great with her and we're best playmates! I love to wrestle and play chase/tag in the yard and we take turns chasing each other. I will be the perfect playmate for another dog but I'm also very affectionate and will be the perfect couch snuggler. I walk very nicely on a leash and almost always have a loose leash during a walk, though I do like to occasionally sniff new and exciting smells. I'm house trained and do well in a kennel/pen. Did you notice how many times foster mom mentioned "perfect" in my description? Well, she's sort of biased and I do need to continue work on a few things. Namely, I like to jump up to greet and sometimes and can be a little mouthy (though gently) when I'm excited but I'm working really hard to stop those behaviors and I'm doing a good job responding to the "off" command. I've also learned to sit and have the most wiggly, excited sit you ever saw when I am getting my food or treats.
See me in action here:
Candy and Finnegan playing
Candy running in the yard
I am microchipped, current on my vaccines and monthly preventatives and will be spayed prior to adoption. Do you think I might be the perfect dog for you? Great, apply today to meet me!