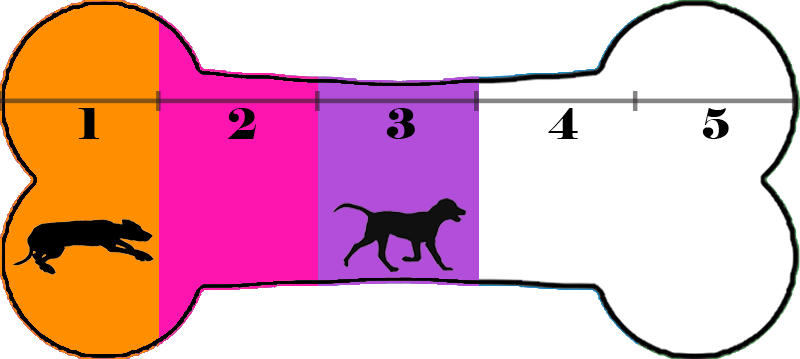 Energy Level 3 - Enjoys walks, mental stimulation, and some playtime.
Did you know that hounds have more scent receptors than any other breed? Hank sure does, and he puts them to good use! Meet Hank, the 5 year old ~50lb, Blue Tick Hound mix who will capture your heart. Hank is a sweet, receptive and energetic guy who will pair best with an active and patient owner. His perfect forever family will be able to provide the physical and mental stimulation needed to thrive, and ideally a fenced in yard where he can sniff, run and play. Click here to see Hank in action!
More about Hank!
-Lovable & affectionate
-Has had positive interactions with the neighborhood dogs while on walks
-Playful with another foster dog while visiting for weekend
-Enjoys playing with toys, chews and dog puzzles
-Loves scratches behind his ears and on his rump
-Treat motivated. Loves cheese and cottage cheese.
-Learned to sit for treats and before mealtime - Click here !
-Cute & goofy. Sometimes I fall on my face when playing with foster friend and when running in yard
-House training. Making progress each day.
-Not a big fan of the crate but is not destructive when left alone outside of the crate. Working on positive associations with the crate by eating meals inside with door open.
-Has not exhibited any aggressive behaviors towards our cat
- Manageable on leash and improving. Typical hound loves to follow his nose but he won't pull you down if sees a squirrel or cat.
If you are looking for an active, playful, intelligent and loving companion Hank would love to meet you!