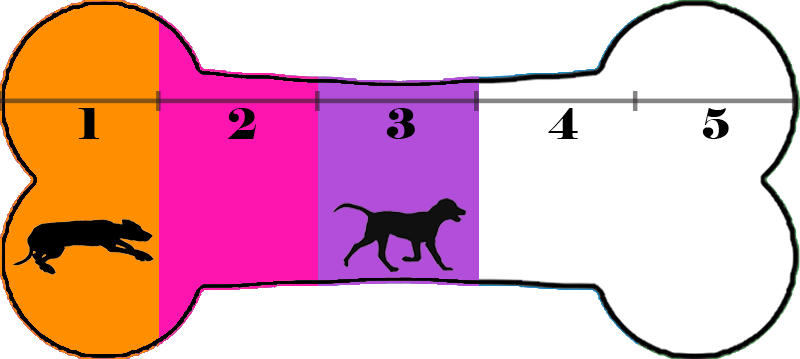 Energy Level 3 - Enjoys walks, mental stimulation, and some playtime.
Hi my name is Walnut and I like to run and play and snuggle. I enjoy hanging out with my siblings, mama, and the other dogs in my household. I am the biggest of the litter and my foster mom thinks I might have some black lab in me. I am very friendly and like to explore.
Being an American Feist Breed means I should be of medium size when grown and here are a few more facts you should know.
The Feist breed has an uncertain origin, but there are a few different theories. One theory is that it descended from the Smooth Fox Terrier and the now extinct English White Terrier. Some of these dogs may have then been crossed with the Greyhound, Whippet, or Beagle. They have short-haired coats that are low-shedding and come in a variety of color combinations. The feist can be high energy but retains calmness and is known to be peaceful when not hunting. It is also known for it's loyalty and will do anything to please its owner. Friendly and gentle, this dog is excellent and trustworthy companion.
Adopters should be respectful of the pup's small size and puppy needs, such as not being left alone for more than 4 hours at a time, and teaching him proper manners with play, potty, leash walking and crating. Please note that because this puppy is so young, it has only received 2 of the required 3 puppy distemper vaccinations. This is very IMPORTANT because it means that the immune system will not be fully functioning until about 16 weeks of age.
Male pup - Born 08.13.2022 & should be able to go home on 10/8/22