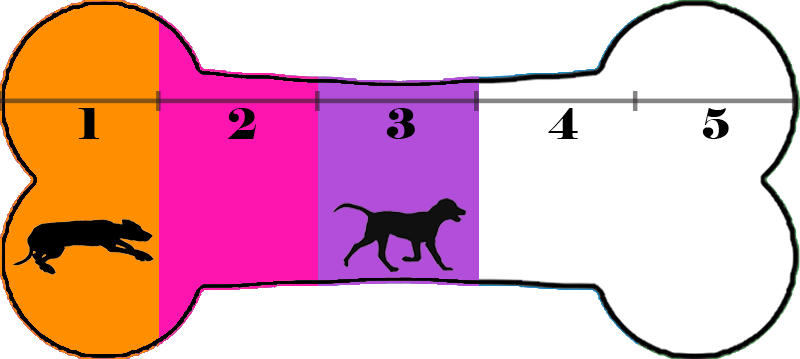 Energy Level 3 - Enjoys walks, mental stimulation, and some playtime.
Hi, my name is June, I was rescued by OPH on 9/9. I'm guessed to be a sweet 4-year-old Hound mix and weigh about 33lbs.
I've been in my foster home since rescued, here's what foster mom has noticed:
I sleep in my crate, will whined for a few seconds but once all the house lights were out, I'm quiet
I know that if I need to go potty, I do it outside
I like my little foster brothers, but they still won't play with me
I also have a foster brother (OPH Scott), we are about the same size and play in the yard, we zoom, pull on tug toys, and roll around together
We will get along just fine so if you have another pup for me to play with its ok with me or I can be your only pup
There are kittens here too! I don't chase them, but they chase me, foster mom tells them to stop bulling me
I have left the chickens alone, did go into their pen to sniff around
I am eager to learn
I know sit, down, and come
I am pretty good on leash, yes, I pull a bit but come on there's are new smells all over
I love to zoom around the yard, as soon as foster mom called me, I come to her
I love being around foster mom, I even followed her down the steps to the laundry room and walk past the mean kittens' crate
I'm full of love and kindness so if you are looking for a loving, gentle companion who will be loyal to you with unconditional love I'd like to meet you. Don't you want me to greet you with my tail wagging just waiting for you to tell me about your day or just listen to whatever you want to say?
I am a sweet southern girl who made my way North thanks to OPH, to find my new family. Is that with you?
If so, apply now I won't be available for long.