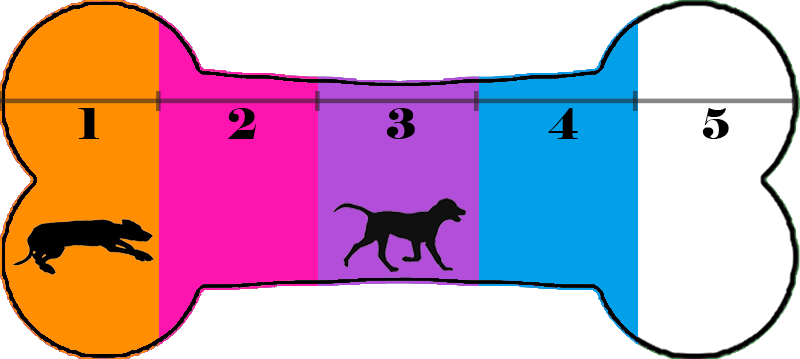 Energy Level 4 - Needs 1 hour of a mixture of off-leash playtime and or mental stimulation every day.
Hi, My name is Beasley and I'm guessed to be a sweet 10 month old Retriever/ Shepherd/ Collie mix and weigh about 40lbs.
-I love to play with other dogs!
- I love to go for walks and am great on the leash.
-I love attention from people and get very excited to get pets- sometimes it makes me hop up so you will pet me even more. My foster parents are teaching me that I only get pets if I have 4 feet on the floor.
-I love people and snuggles!
-I have been great with going potty outside
-I can do agility in the play yard as I am very smart. I like the ramp and the slide best!
-I taught a few other dogs to do agility too!
Click here, here, and here to
see me with my pals Abe and Halpert!