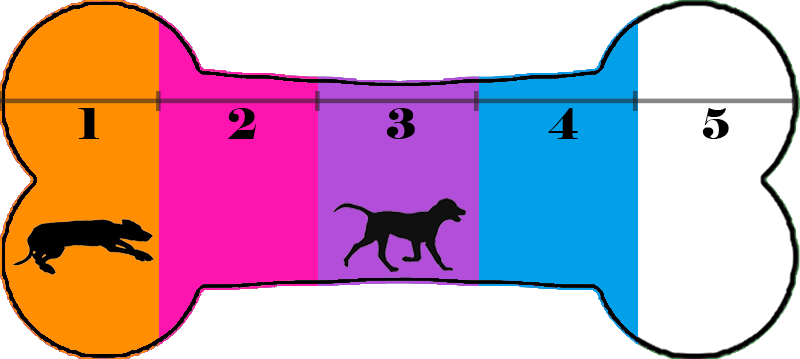 Energy Level 4 - Needs 1 hour of a mixture of off-leash playtime and or mental stimulation every day.
My name is Avery and came to OPH on 9/9. I'm guessed to be a sweet girl 11 month old Lab mix and weigh about 22lbs.
- still needs a little house training
- high energy
- will play fetch and brings the ball right back
- enjoys a good nap (after fetch)
- enjoys playing ball and running in the back yard
- smart and figured out how to use the dog door with no assistance
- gets along with dogs and does better with a doggie brother or sister in the house.
Poor Avery had it scary in her short life. She needs another dog in the home to show her that people are good and she can trust them. Avery will need a patient experienced family that will help her with her anxiety and will be able to do a full 2 week shutdown. Her problem is that she doesn't trust new people, especially that reach for her.
She needs a full shut down and really slow introductions. Once she gets comfortable with a new person she becomes a total love bug but it takes time.