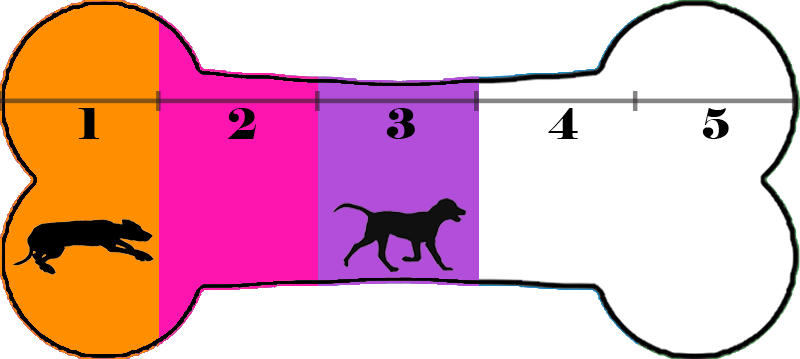 Energy Level 3 - Enjoys walks, mental stimulation, and some playtime.
Hi! My name is Remembering Blinky.
Some people tell me I look like a bengal tiger, but I'm really just a cute and playful puppy dog. My foster mom says I am really sweet, super cute, and my fur is very soft. Plus I don't seem to shed much!
I love to play, do training sessions, and go on walks. I get along well with other dogs and humans (adults and children). I am very intelligent and have been learning lots of tricks and useful words recently. So far, I am potty trained and have learned to sit, lie down, high-five, stay, and sit pretty!
I love to train and play with lots of puppy energy, but afterwards, I am happy to take long naps or sleep through the night in my crate without a peep. When I first moved up north, I liked to play a bit rough, but my foster mom and sister have been teaching me boundaries and to be more gentle and have introduced me to lots of great toys to play with. I'm happy to play fetch with you, but squeaky toys still scare me!
I am also civic minded and happy to help pickup litter around the neighborhood.
I'm guessed to be a Plott hound mix and guessed to be about 1 years old. Apply today! I won't be available for long!