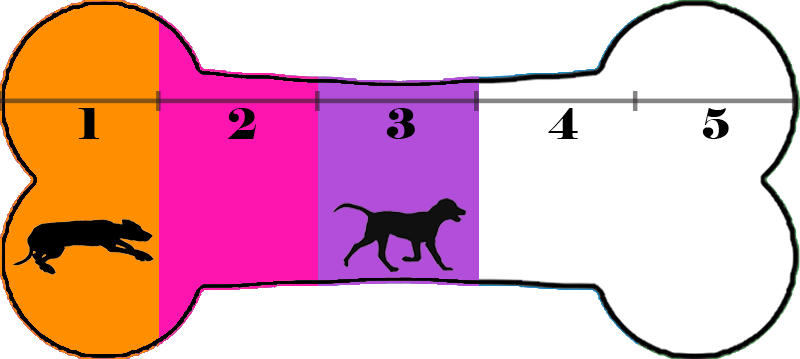 Energy Level 3 - Enjoys walks, mental stimulation, and some playtime.
Hi! My name is Remembering Jasper, Jasper for short! I am a sweet natured boy who is a total love bug. I am a total wiggle butt when I meet new people…and I'll even give you a hug and kiss if you let me! I really enjoy play time with my foster sister, and going on walks! After getting my energy out, I am happy to snuggle up with you. I love following my nose and am very attentive to anything that runs, so I'm probably best in a home with no other critters or cats. I love to use my nose for puzzles and games! I am guessed to be a hound mix, around 2 years old and I weigh about 37 pounds.
I have done great in my foster home!
- I've done all my business outside, and whine when I need to go out!
- I went into my crate without a noise all night long!
- I'm treat motivated and have already learned the command "sit"! I'm eager to learn more!
- I have done great on the leash! I haven't been pulling, my foster mom called me "respectful!"
- I have done awesome with my foster sister, outside we love to run but we also play appropriately in the house.
- I did great when out in a public place, and was easy to redirect with treats when I got too excited!
- I am a LOVER, and want someone to love me as much as I love them!
Keep checking back on my profile, my foster mom will be adding pictures and information as she learns more about me!