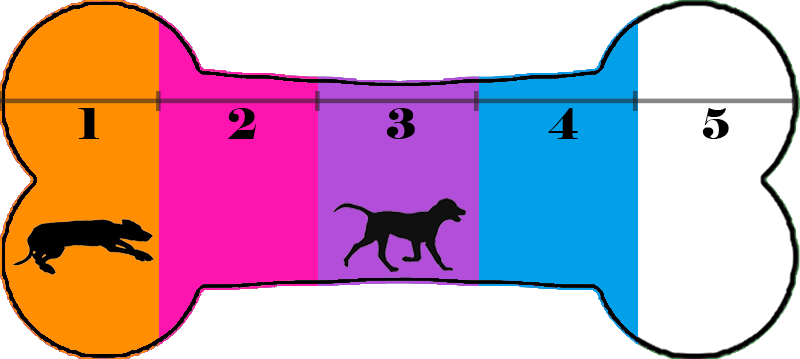 Energy Level 4 - Needs 1 hour of a mixture of off-leash playtime and or mental stimulation every day.
Hi, my name is Annie and although I had a litter of puppies, I'm a puppy myself! I'm guessed to be a Husky mix about 1 year old and about 55 pounds. I arrived at OPH very pregnant and gave birth to a litter of 9 beautiful puppies. I was such a good and loving Mama and now that my pups have been adopted, I'm free to learn how to be a puppy myself! it's serious business to play with toys, retrieve, run, jump and play. I LOVE ALL PEOPLE AND DOGS!! And I'm learning commands like sit, down, wait, heel and leave it and off. My foster Mom says I'm so smart and silky soft. I like to cuddle but I'll also sleep in my crate and hang out in the house while my people work. I would love to meet you and see if we are a good fit for my forever home.
Awesome things about me:
**Very friendly gal and love everyone I've met
**Love to snuggle next to my people
**Doing great with the 4 other dogs in the home after proper introductions
**Play gently with dogs much smaller than me
**Quiet in the crate overnight with barely a whimper
**Love treats and toys - any kind!
Things I need to keep working on:
**Don't jump up when I'm excited. I've learned to sit instead of jumping but sometimes I'm just so darn excited I need to jump
**I'm pretty good on leash but can pull when interested in what other dogs are doing
See me in action here:
Annie and Gucci playing
Annie and Finnegan running in yard
I'm microchipped, spayed and current on my vaccines and preventatives. Apply to meet me today - I'm too sweet to stick around.