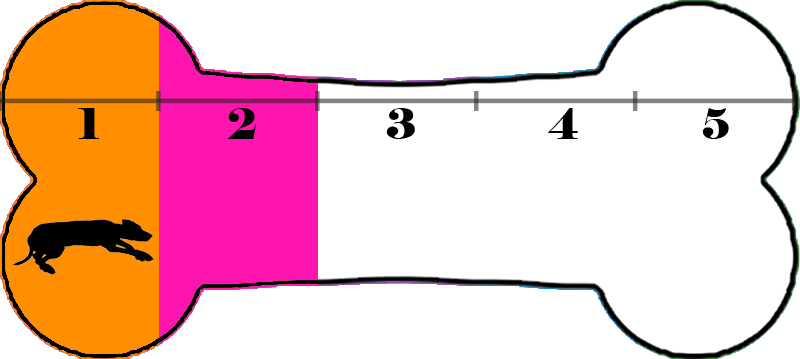 Energy Level 2 - Likes to go for short walks but mostly is a lounger. Does not require much interactive play.
Greetings! My name is Corvus Crow. I am 3 years old and weigh 13 pounds. I love sleeping in my big crate in front of the wood stove, taking walks, and cuddling on the sofa. I do not like loud noises or foster mom walking her other pup (who is very large!) and leaving me behind. C'mon – who would? Anyway, if you want to learn more about me and my extra special personality, reach out. I might just be the pup you've been looking for.
Corvus is shy but is beginning to trust his humans more. He is extremely gentle: he has never demonstrated any cross behavior, even when being trained to walk on a harness and leash or when getting his toenails trimmed (the vet tech reported that he seemed resigned to the process and did not even protest). Click here to see him being brave at an adoption event!
Corvus loves to run on his training lead during his twice-daily walks. He is learning to potty outside only – if he does have an accident inside, it is always in the same place.
Corvus sleeps quietly through the night, cozy in his crate. In the mornings he is very patient, yawning and stretching while waiting to be taken out for a walk. He enjoys cuddles in the morning to start his day and in the evenings to help him wind down for bedtime. He loves to nestle quietly on the sofa - this and the walks seem to be the highlights of his days. He is a low to medium energy pup -- he will have zoomies once in a while but mostly he just wants to walk out a little then go back inside and chill.
Corvus is frightened by loud noises and will start at sudden movements. He still will react shyly when approached directly, but is becoming more relaxed and confident with human interactions. The best and fastest way to calm Corvus in a stressful situation is to pick him up and cuddle him; this has had a 100 percent success rate in his current foster home.
He did very well in another foster home with multiple small dogs, and he would love to have a small pup buddy or an adopter who could spend a lot of time with him. He will not do well with long periods of solitude. He has not been tested with cats.
Corvus will need a patient adopter who is willing to work to gain his trust. He is a flight risk and a secure fenced yard or dedicated leash walking is a must.