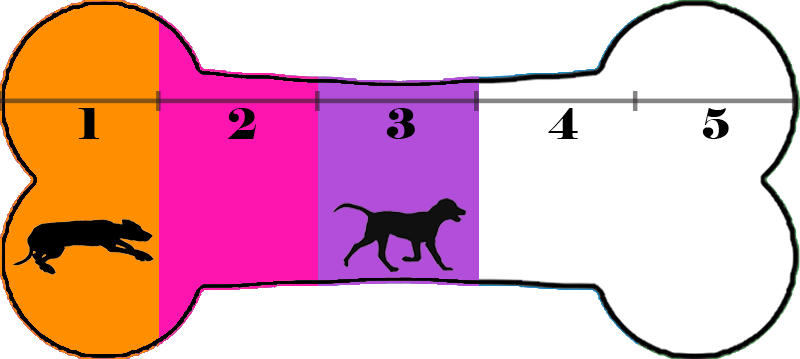 Energy Level 3 - Enjoys walks, mental stimulation, and some playtime.
Meet Strayer! He's guessed to be an 11 month old Spaniel mix weighing around 45 lbs after gaining a little needed weight. He's super cute and looking for his forever family! Strayer has been through a lot in his short life and will need work on confidence building and having good interactions with new people and dogs. He's still a puppy who will need love, consistent expectations and patient work on adjusting to a new home.
Click here, here, and here to see him in action!
🐾 Very sweet, loving boy who is learning to meet new people more comfortably. If you have a pup with you, he is more comfortable right away.
🐾 He's definitely skittish/ unsure in new situations and unexpected noises. He'll do best in a quiet neighborhood where he can learn the world is a good, safe place.
🐾 Mostly housebroken. This is a work in progress.
🐾 He loves taking toys out one by one to play with for a little before going back to get a new one. We end up with a pile on the couch and empty toy basket by the end of each day 😂 Likes chewing on bones and frozen kongs will keep him busy for a while
🐾 Good combination between playful/fun puppy and napper. Can entertain himself for a while if you're working. Lower energy level than a typical puppy
🐾 Food motivated! Looooves treats
🐾 He has done well the couple times he's been in a car.
🐾 He's doing nicely on the leash. He likely hasn't been on a leash much before rescue so this will need continued work with his adopters.
🐾 He's a silly boy! He keeps us laughing all day, he'd be ok being the only dog or would love living with a submissive sibling.
🐾 He loves meeting new dogs, he gets so excited he's even done somersaults
🐾 Doesn't like being left alone for long. His foster is working on building his confidence to be alone but for now he's looking for a family with someone home all or most of the day and can devote time to continued separation training.