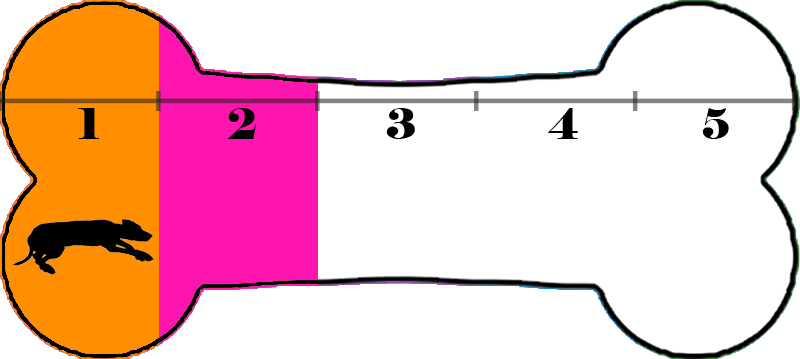 Energy Level 2 - Likes to go for short walks but mostly is a lounger. Does not require much interactive play.
Hi!
My name is Trixie Lee or Stevie as my foster mom is calling me! I am a sweet lab mix estimated to be around 3 years old and I weigh about 60 pounds. I had a rough start before coming to OPH, I had a litter of puppies that I lost… with that being said I'm ready to settle down with my family and get the love and rest I have so earned!
In my foster home…
- I sleep in my crate through the night without a peep.
- I have done all my business outside!
- I am so good on the leash and will walk right by your side! Click here to see me in action!
- I would be my best self with a low key chill dog/fur sibling to teach me the ropes at my new house…(..unfortunately cats aren't my thing)
- I would love a more suburban/rural atmosphere to take walks and meet friends
I am learning my foster parents routine quickly, and am settling in well! I get really excited when they get home, I go on my walk, come home for dinner and then am ready to snuggle up on the couch! My foster mom says I am the perfect energy level!
Keep checking my page for updated pictures and information as my foster mom learns more about me!
This dog tested positive for heartworm disease before arriving to the rescue. The disease was treated while in foster care. Heartworm disease is transmitted to a dog through a bite from an infected mosquito. With monthly preventatives, the disease is completely preventable. Read about heartworm disease here: Read more about heartworm disease here here