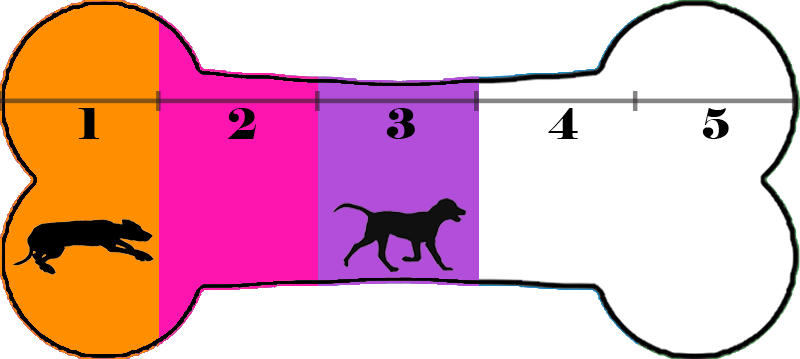 Energy Level 3 - Enjoys walks, mental stimulation, and some playtime.
Looking for an oversized lap dog? I'm your guy! I'm Georgio!
I'm a 2-3 year old hound mix that is 47 lbs of pure sweetness and affection. I'll lay my head on your legs, sit on your lap, or walk on your stomach…what is personal space??
This is me!
-I love to snuggle, snuggle, and snuggle some more.
-I get VERY excited meeting new people, kids, and other dogs!
-I'm a big sniffer…sometimes I don't realize how strong I am when I'm following my nose, so hold on tight!
-Strange sounds may make me bark
-I'm a food motivated boy, so I might try to help myself to a tasty treat!
-The resident cat is interesting and I like to chase, so I would be best in a home without a cat until I can learn the cat is okay.
I'm looking for a family to give me all the love and attention! I promise I'll keep working on being the best boy. If you think I'm paw-fect for you, then pick me to be your new best friend! Apply today!