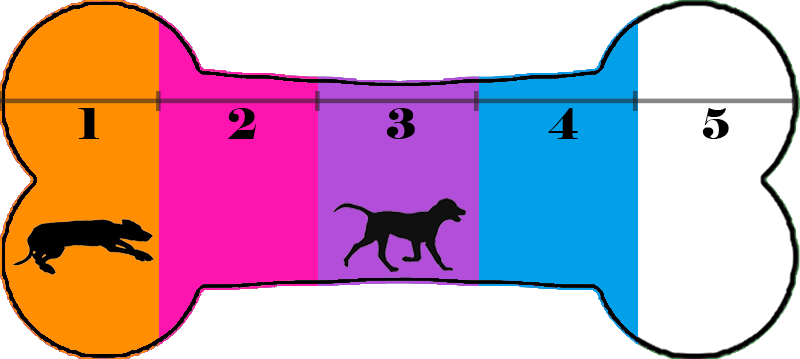 Energy Level 4 - Needs 1 hour of a mixture of off-leash playtime and or mental stimulation every day.
They call me Mr. Precious because Mr. Wonderful was taken!
I guessed to be a 2-2.5 year old, 42 lbs, Boxer-Lab mix.
-I love to play and be social!
-I love to explore and run outside, consider me your new hiking buddy!
-I'm super dooper smart and love a good puzzle toy
-I don't mind be leashed
-I crate like a dream and sleep quietly through the night
-I bathe like a champ!
-I'm quickly learning house manners and making incredible progress
My foster mom says I am an extremely sweet boy! I aim to please! If you think I'm your paw-fect match, apply for me today!
This dog tested positive for heartworm disease before arriving to the rescue. The disease was treated while in foster care. Heartworm disease is transmitted to a dog through a bite from an infected mosquito. With monthly preventatives, the disease is completely preventable. Read more about heartworm disease here