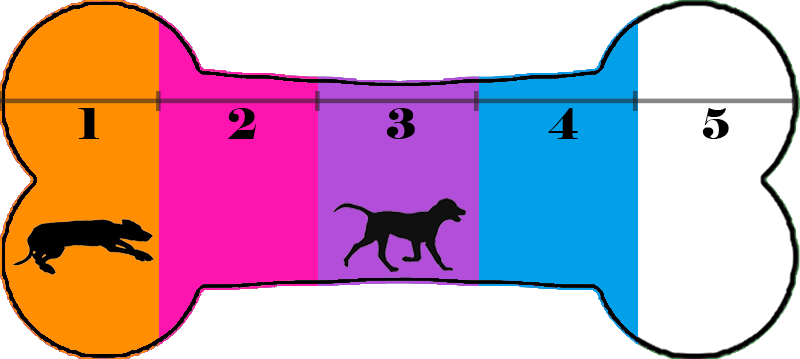 Energy Level 4 - Needs 1 hour of a mixture of off-leash playtime and or mental stimulation every day.
You don't know the Great Bambino?! You're killin' me Smalls!
I am the Great Bambino! I'm guessed to be a 3 year old, 47 lbs, shepherd mix.
-I am super affectionate, please rub my belly. Warning though no lap is too small for me!
-I am extremely playful and love to play fetch with balls or frisbees. I will even bring if back to you if your nice.
-I love to play outside with my foster family's dog, we get along great!
-I'm a food motivated trainable guy!
-I'm a big adventure guy, so put me in the car and let's go for a ride!
-I love kids but the smaller ones maybe to small my foster says its because I am a puppy too and I might knock them down to easy. A good sized kid and I get along great.
-They guessed that I am three but my foster thinks due to my clumsiness and big paws I might be younger.
-Nap times with my foster and his dog are the best we all can just cuddle up on a big bed and get some good z's
- Click here to see me at an adoption event!
No Sandlot or baseball knowledge needed to hit a home run with me! If you want a big ole energetic, playful, loveable guy then I'm your Babe. Apply today!