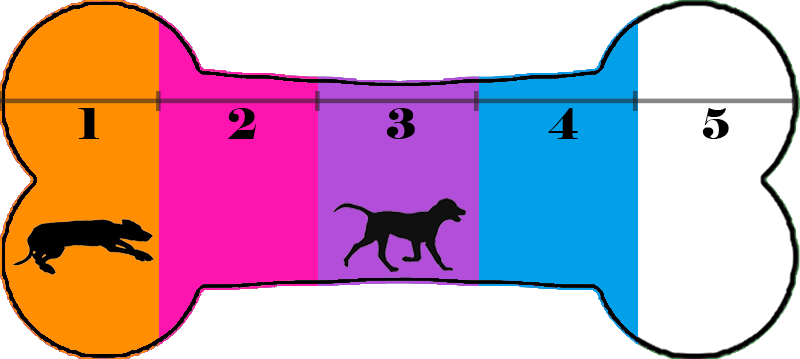 Energy Level 4 - Needs 1 hour of a mixture of off-leash playtime and or mental stimulation every day.
Hi! My name is Sofia. I'm a Lab mix and estimated to be about 8.5 months old. I currently weigh about 35 lbs. I made my way north in search of my new family. Is that with you? If so, apply today because with my cuteness I won't be around long!
Here are a few things that my foster mom wants you to know about me:
* Even though I need a bit of time to get to know new people, I love my humans and want to protect them.
* I am getting really good about living in a house and going to the bathroom outside.
* I'm still a pup and don't like to be left at home alone for very long, at least not until I am older. The older I get then, sure, the more I can stay home alone. I don't want you to get mad at me if I have accidents or chew things I'm not supposed to.
* I'm not sure about this crate thing; I like to be near my human.
* I am still a puppy, so I get bored quickly and when I'm bored I sometimes get into things I'm not supposed to.
* I do like to do zoomies--and I'm really fast!
* I have fun playing with the neighbors' dogs, but haven't played with any cats yet. I've recently learned the joy of children.
* I'm learning how to "sit" and "lay down." I'm pretty good on a leash but pull a bit when I see see rabbits or my dog friends.
* My favorite thing to do is catch doggie bubbles -- Juicy Watermelon is my favorite flavor!
* I am hoping my new family will play with me and love me forever and ever and ever!