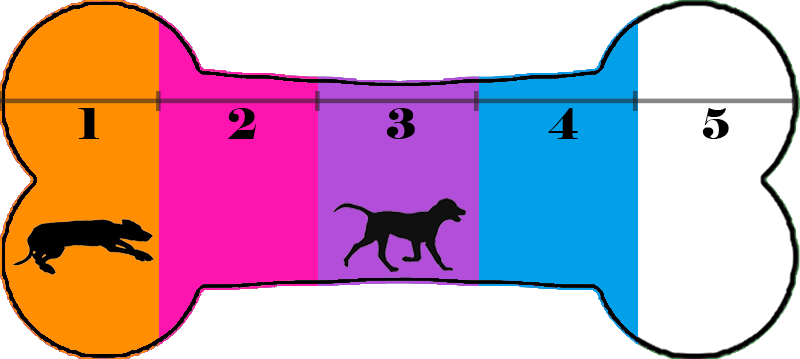 Energy Level 4 - Needs 1 hour of a mixture of off-leash playtime and or mental stimulation every day.
Hi! My name is Angela. I was named by OPH's 4th annual Autumn Online Auction winner! I came to OPH on 3/17/23. I'm guessed to be a Shepherd Husky mix, about 2 years old, and weigh 47lbs. I'd love to meet my fur-ever family. Could that be you? If so, apply today! I can't wait to meet you!
Some more about me:
♡ I'm great on the leash! I love hikes, runs, and everything nature-affiliated!
♡ I'm crate-trained! My foster mom says I'm so quiet in my crate, you won't notice a peep! I don't mind it at all, and will go in throughout the day of my own accord. I'd love for my future family to provide me with a crate.
♡ I LOVE meeting new friends! I thrive around other dogs. I would do great with another young pup with similar energy! Click here and here to see me having fun at the dog park!
♡ I'm fully potty trained. I'll jump on the door knob to let you know I want to go out!
♡ I'm very food & treat motivated. I'm learning lots of new things in foster care, and in a matter of days I picked up "sit", "place", "up", "down", "twirl", "turn", "guard", "through", "back up", and "paw". Right now, I'm working hard on "drop it", "heel", "come", "speak", "roll", and "stay". Mom says I'm super smart and learn quickly.
♡ I'm a very smiley girl, and am sweet with everyone I meet! Mom says I have some puppy energy left, but this will mellow out with age. I'm very easygoing, and would be an amazing choice for a first time owner or someone looking for a family dog. (But those are just suggestions)!
♡ I like to play lots and lots! I'm good at entertaining myself with toys. I hope my future family will provide me with lots of chew toys and bones! Runs are soo much fun too. But I know how to wind down after a long day and can be super cuddly too. Click here to see me enjoying my toy!