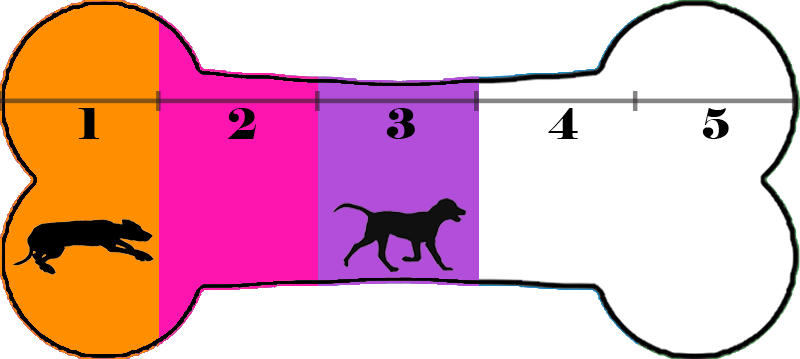 Energy Level 3 - Enjoys walks, mental stimulation, and some playtime.
Hi! My name is Jake! I am one half of a BONDED PAIR with Mellie.
I'm guessed to be a 5 year old, 60lbs, Cattle dog/Shepherd mix.

-I'm shy towards strangers, but once I warm up I really like being with people!
-I'm am happy to lounge around the house while you work, but love when we go outside
-I'm a happy boy and will greet greet you with tail wags and wiggles
-I love to be petted , especially chin rubs and belly rubs
-I'm housetrained; I sometimes let out a "happy growl" and wag my tail when I wipe my paws on the ground after doing my business.
-I'm inseparable with OPH Millie ( click here to meet her!)
-Click here to see some happy wiggles!
You know what's better than one dog? Two dogs! I was surrendered with my best pal Millie ….we are a bonded pair……and to be honest I cannot live without her. We are so in-sync we're basically one dog; we can walk together, play together, and snuggle together. If you have room in your heart for two, apply for us today!
This dog tested positive for heartworm disease before arriving to the rescue. The disease was treated while in foster care. Heartworm disease is transmitted to a dog through a bite from an infected mosquito. With monthly preventatives, the disease is completely preventable. Read about heartworm disease here: Read more about heartworm disease here here