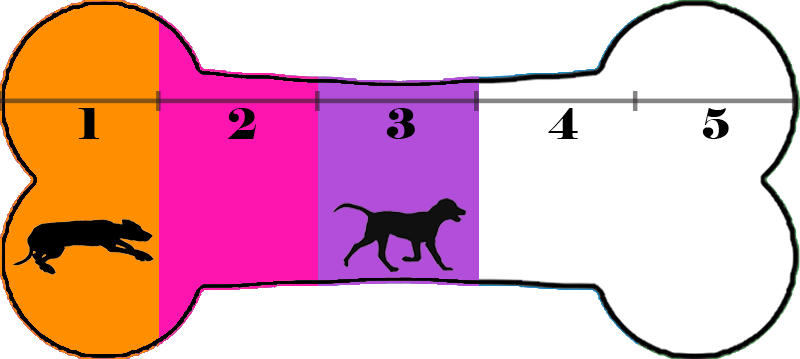 Energy Level 3 - Enjoys walks, mental stimulation, and some playtime.
Hi! Do you like to be active? Hike? Run? Play fetch? Tug the rope? Look no further!!
My name is Marble, according to the shelter records I am a mixed-breed, DOB 03/09/2023, & weigh about 22 lbs.
My coat is a beautiful caramel black swirl my feet look as if I stepped in white paint.
I am eager to learn, but need a set of rules I can handle, slow and consistent. I can get distracted while training, so my new family I hope will understand; I am young and I would rather be playing instead of learning. I like toys! My favorite game is to take a toy out of the toy bin and take it outside until I have all the toys out in the yard. Foster mom doesn't mind, she said it helps me to run off some energy. I love to zoom around the yard, sometimes with a toy. I can toss a toy then go find it. Squeaky toys are the best! Crackling toys are fun too. If you have a flopping fish or any toy that moves, I will save you from that 'thing' so it will never move again! I love playing with children! I would love to have a human to learn from, play with me, & grow up with, you know best friends!
I go into my crate when asked or when I see my food bowl.
I do my business outside.
Will sit when asked.
If you say 'drop it' I will. ( I find items that are interesting but foster mom tells me it's not mine 'drop it'.
Sleep all night. (Bed time is around 10 & we get up around 6:30)
Get along with the foster cat & other dogs, bigger or smaller.
I'm searching for...
* Someone to teach me how to be the best dog I can be. I am young and still learning. You may want to teach me some new tricks like sit, stay, etc. Professional training will help me bond with you. That sounds like fun!
* I am looking for my loving home, I would love to grow up with your family.
* I saved the most important thing for last. I am hoping my new mom or dad will snuggle with me, play with me and love me, I will love you!
I am being fostered in Frederick, MD and would like to meet you. **Just a note from my foster mom - I know how to move away from walkers and wheelchairs.
I made my way up north in search of my new family. Is that with you! If so apply today!