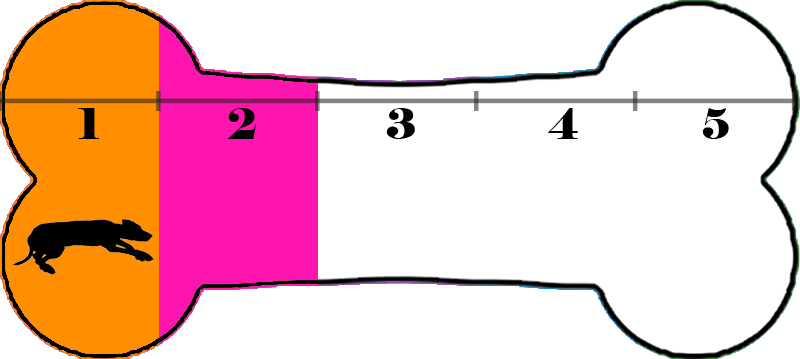 Energy Level 2 - Likes to go for short walks but mostly is a lounger. Does not require much interactive play.
Hi! My name is Blackwater Falls (Anna). I'm guessed to be a Beagle mix and estimated to be between 2 and 3 years old and weigh about 30 lbs. I'm a very sweet, silly, cuddly girl that keeps my foster family entertained with my goofiness! The energy bone level description doesn't quite fit me. My foster mom says I'm a 1 on the energy bone when it comes to going outside for walks but a 3 on the energy bone for playing with my canine buddy inside the house. She says that averages to a 2 on the energy bone.
Click here and here to see me in foster care!
My ideal forever home would have: my humans home with me most of the day; a canine sibling to wrestle and play with; a comfy couch to curl up on for naps (I love taking naps); limited noise from the outside world (no apartments or busy neighborhoods, please); and humans that don't want to take me for walks or to a dog park.
I'm the cutest doggie and am happy to spend my time with you! I spend my days playing with my foster's dog (he's helping me to gain confidence) and napping. My forever home needs to have a canine sibling for me because the extra support helps my silly personality shine. I prefer spending my time inside rather than running around outside. I go outside for potty breaks and then come right back inside...no long walks for me. Some noises scare me so a house without small children and a quiet neighborhood would be best.
I have the prettiest eyes that my foster says will win your heart as I look at you with my soulful gaze. I'm really coming out of my shell at my foster's house and she says I'm the sweetest little doggie and will be an amazing addition to a lucky family that wants to give me a forever home!