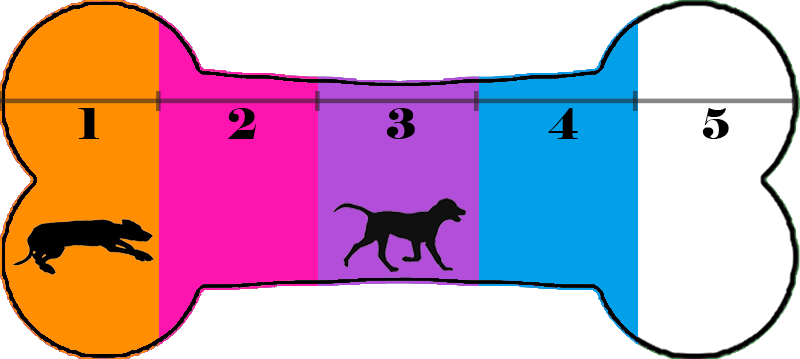 Energy Level 4 - Needs 1 hour of a mixture of off-leash playtime and or mental stimulation every day.
Meet Alcor, a male 4.5 year-old, 45 lbs, pointer/(foster mom believes that I may have some pitty mix too) with a love for adventure! Alcor is always ready for a hike or a car ride to explore new places. He's a loyal companion who loves to be by your side and enjoys playing ball whenever he can.
Alcor has a big appetite for sweet treats, and his favorite indulgence is ice cream. He'll sit patiently and wag his tail until you share a scoop with him! He's also a fan of hiking and loves to explore new trails and mountains with his humans.
Despite his playful and outgoing personality, Alcor doesn't get along well with other dogs. He prefers to have his human's full attention and doesn't like to share his toys or food. But that doesn't stop him from being a loving and affectionate companion.
❤Crate trained
❤Walks well on a leash with his business collar
❤Loyal to my people
❤I'm up for an adventure! Take me hiking!
❤I can entertain myself with toys!
❤A fenced in yard would be great for me!
Here's me in action: Click here To see me having some fun in the snow!
here, enjoying a peanut butter treat, Yum!!!
here, playing with a flirt pole,
and here Having some fun with rope toys.
If you're looking for a dog who can keep up with your active lifestyle, Alcor is the perfect match. He's a loyal and adventurous dog who's always ready for a new challenge. Whether it's a long hike, a car ride, or a game of fetch, Alcor will be right by your side, wagging his tail and ready for anything! Apply today to bring this good boy home!