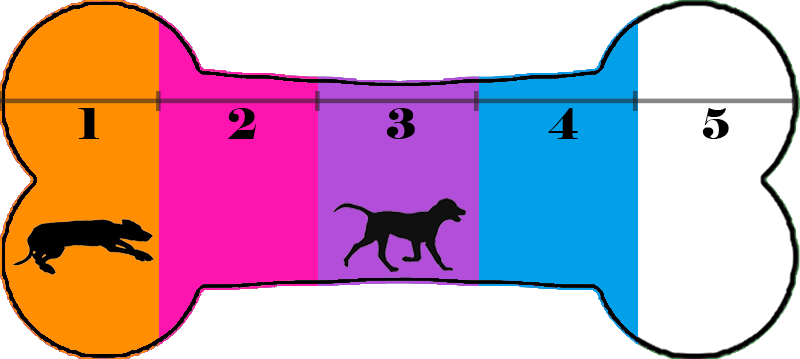 Energy Level 4 - Needs 1 hour of a mixture of off-leash playtime and or mental stimulation every day.
Hi! My name is Alcor! Thanks for checking me out 😍
I'm guessed to be a pointer mix, and about 4 years old. I weigh around 45lbs, so I'm a medium sized dog. :)
https://youtu.be/ETCfgeIzDh4
🐾 What's so great about me? Let me just tell you, I (am):
* house & crate trained
* love going for walks my leash skills have vastly improved since I arrived
* love entertaining myself with my toys
* loves to snuggle and give kisses
* LOVE to go for rides and if we can get a pup cup from Starbucks or the Ice Cream shop while we are out.....that would be great!
🐾 I'm a good boy and having fun at my foster home ; they treat me like one of their own. But let's face it. I'm looking for a happy ending where I get my forever family :)
🐾 I would love a forever home with people who like to snuggle and sometimes go on adventures like hiking and car rides.
🐾 My foster mom said I really need a home with a fenced yard so I can run and play.
Here's me in action: Click here To see me having some fun in the snow!
here, enjoying a peanut butter treat, Yum!!!
here, playing with a flirt pole,
and here Having some fun with rope toys.
🐾 I would prefer to have all your attention and be your only pet. My foster Mom doesn't know my past but she said I deserve to get all the attention.
🐾I am hesitant when meeting new people so I need a patient adopter that will let me learn to trust at my own speed.... When I warm up to you, you will know because I'm turning over for belly rubs or have my head in your lap. Once I'm comfortable I'm all yours! ❤️
🐾 My foster mom tells me small animals like cats and squirrels are not toys so I can't play with them. So it should be noted I do have some prey drive, so a home without cats is best for me 😊
🐾 I really want my forever family. Would I be a fit for yours? If so, Hit that apply button and lets get our adventure together started!