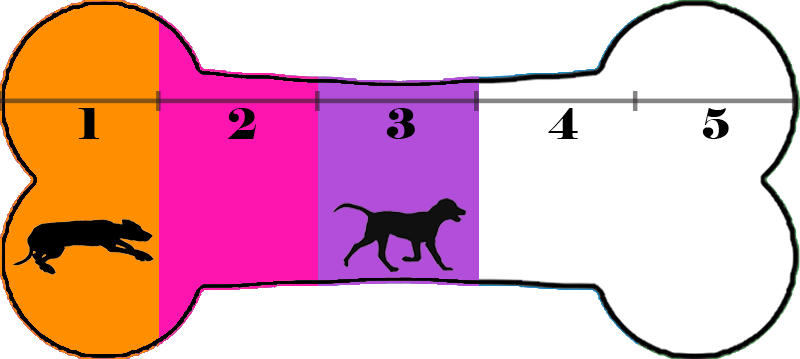 Energy Level 3 - Enjoys walks, mental stimulation, and some playtime.
Hi! My name is Remembering Selena AKA Wookie. I'm guessed to be a Terrier, Border Collie, and Chinese Shar-Pei Mix, I am about 2 years old, and weigh around 47lbs.
Click here and here to see me in action!
A few PAWSOME things about me:
- I am housebroken
- I'm super smart! I am excellent at sit, paw, down, and pretty good at come
- I like other dogs, but do best with slow intros and dogs smaller than me
- I do have a very dominant breed mixed in so if there is another dog in the home they should be more submissive
- I've met a cat before and did pretty well, but I do have prey drive so a home without a cat might be best or interactions should always be monitored
- I love to play especially with squeaky toys
- I love to run in the yard
- Pro napper
- Crate trained
- No children under 12 in the home
- Hesitant with males - will potentially run in opposite direction or low growl at first but with time and patience this can improve
I am in search of my furever family! Is that you? Well then wait no longer, apply today!