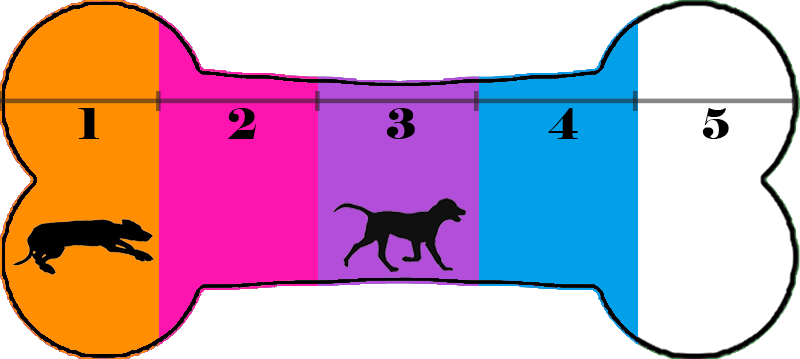 Energy Level 4 - Needs 1 hour of a mixture of off-leash playtime and or mental stimulation every day.
Hi I'm Ginna! I'm guessed to be a 2 year old female Husky/Shepherd mix and I weigh about 40 lbs.
Fun facts about me include:
- Polite greeter and although I can be a little tentative at first, after a few minutes of head scratches, I really open up
- Doing great with the 4 dogs in my foster home, both large and small, and love to play chase with them or just lay next to them to chew on a toy
- Enjoy running around in the yard and playing fetch with a ball or playing with the larger puppies there. Did I mention I LOVE other dogs??
- Doing well with housetraining and do best when on a regular schedule
- As a Husky mix, of course I have a wonderful voice and love to chat with my foster family. Foster mom says I entertain her with my vocalizations and she always knows what I'm thinking.
- Love going for walks and do very well on the leash. I'm also an excellent rodent catcher and have caught a mole and a mouse while walking.
- Take treats very gently
I'm fostered in the Shenandoah Valley area but foster mom says I'm such a great dog she's willing to drive pa
to meet potential adopters!
See me in action here:
Dog play
Walking on leash
Playing in yard
See me in action here:
Trevor and Ginna
Puppy pile on Ginna
Pups playing nice with Ginna
I'm doing great at my foster home but I'm ready for a family of my own. I know they're out there and I'm going to keep working to be the best pup until you find me! Apply to adopt me today!